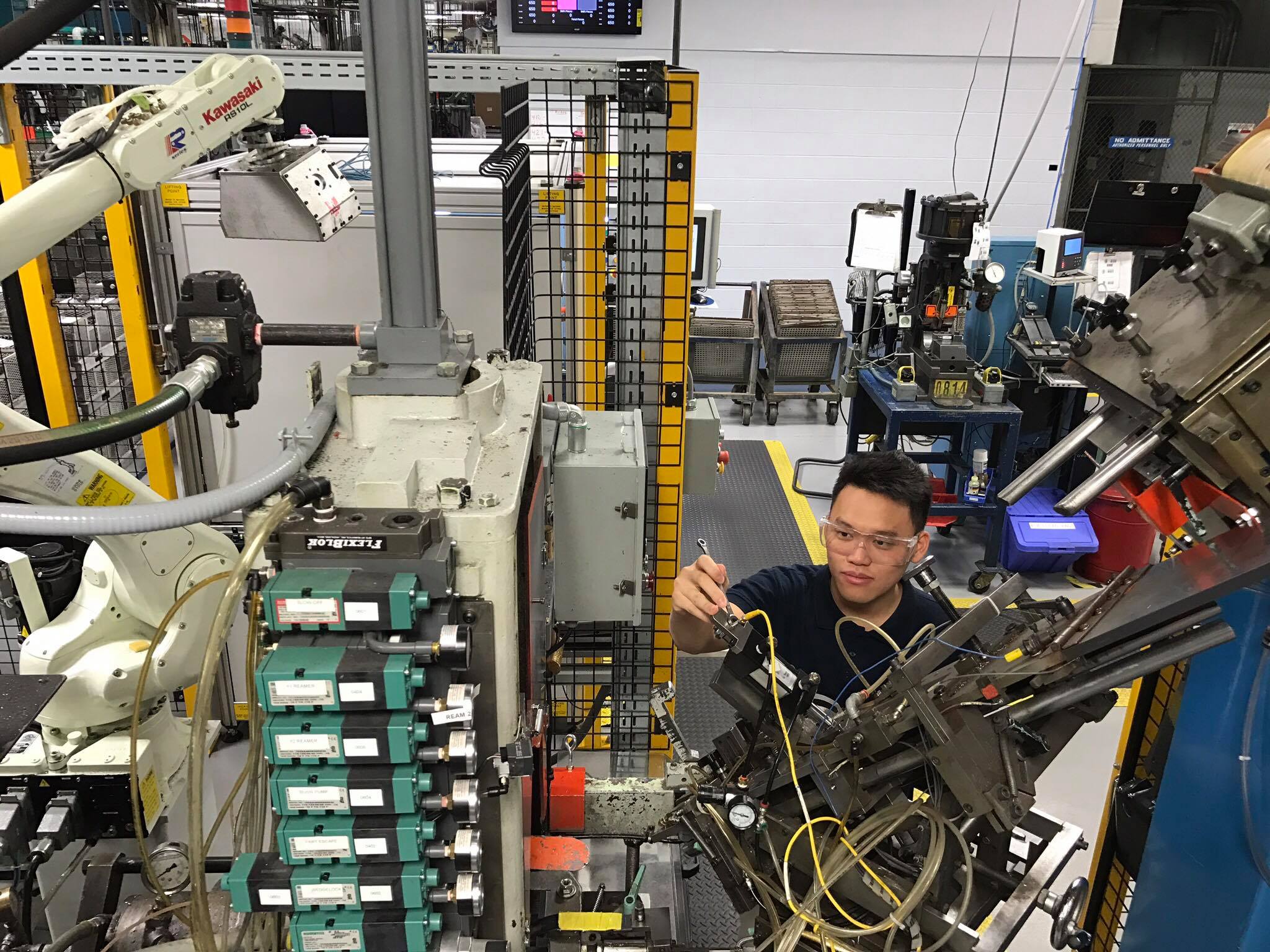 Co-ops and internships are periods of institutionally supervised work experience that supplement formal academic classwork. Students are employed by industry and government organizations in positions related to their major field of study. Unlike a typical part-time or summer job, an engineering co-op or internship must Involve the Practice of Engineering, and students must be paid. Co-ops and internships are not required by the college, but they are highly encouraged.
A co-op is a single work term of a semester (Jan – May or Aug – Dec) or a semester plus a summer (Jan – Aug or May -Dec).
An internship is ten or more weeks of full-time work (40 hours) during the summer (May – Aug).
A parallel co-op is part-time work (at least 20 hours per week) during the semester while taking 6 to 9 credits of coursework.
Registration Form Deadlines and Start Times
Semester

Deadline to complete




Registration Form

Deadline to Add Course


to AccessPlus

Deadline to




Start Work

Spring
January 9
January 16
February 1

Spring/Summer
January 9
January 16
February 1
Summer
May 26
May 31
June 1

Summer/Fall
May 26
May 31
June 1

Fall
August 7
August 14
September 1

Note to Graduate Students: Please work with your major department to register for an internship or co-op. You will need the graduate level 697 course.
Co-ops and internships are important because they offer great learning and professional development opportunities and lead to increased employment opportunities upon graduation. Participation in a co-op or internship is a way to gain real-world work experience. Employers want to see professional work experience on resumes (for some, it is a requirement), and companies regularly use their co-op/internship programs as pipelines for hiring full-time employees.
Enhanced career exploration and clarification of career goals.
Co-ops and internships bridge classwork and the professional practice of engineering.
They provide opportunities to make connections between theory and the application of engineering principles and to develop skills and workplace habits.
Co-ops also lead to a stronger resume, provide professional networking opportunities, and generally result in more post-graduate employment opportunities. Many employers use co-ops and internships to identify engineering talent to recruit for full-time employment.
A greater understanding and appreciation of educational needs and objectives.
For engineering students, these are paid positions, and the salary is at a competitive rate (see outcome and salary statistics for more information).
Registering these work/learning experiences with Engineering Career Services gets the experience documented on the ISU transcript and allows students to maintain full-time student status. (*NOTE – The co-op/intern course is zero credits and has no tuition costs. If you choose to take additional classes, you will be responsible for that cost.)

We work with the companies and supervisors on the front end to ensure that your work experience is well supervised and focused on engineering. We work to make sure that the time and effort you spend on internships is maximized for your learning.
Hours worked as part of an educational institution supervised co-op or summer internship can be counted towards the work experience requirements needed to qualify for a professional engineering (P.E.) license. The student must register the work experience so it will appear on the college transcript. Each semester alumni request a past internship be retroactively added to their transcript, but we cannot do that, so be sure to register all your experiences.
Employers see internships and co-ops that are noted on transcripts and not just a resume as more professional because they are part of an academic program.
Maintain full-time student status without tuition and fees.
If you were to have issues during your internship, we can help you if you are registered because you would be considered a student and in an academic program.
Special course on Canvas with additional resources for registered co-ops/internships students. The surveys take about one hour total to complete throughout the course of your experience.
ISU uses the information in the surveys as part of the ABET accreditation process. If students opt out of registering for internships, this could affect the ABET accreditation.
To a client, it means you've got the credentials to earn their trust. To an employer, it signals your ability to take on a higher level of responsibility. Among your colleagues, it demands respect. To yourself, it's a symbol of pride and measure of your own hard-won achievement.

1. Flexibility: Having a PE license opens up your career options. You can become a specialist, or establish your own business. It also protects you during industry downsizing or outsourcing. The PE license allows you to go as far as your initiative and talent will take you.

2. Career Development: Employers are impressed with engineers who have their PE license. Licensure not only enhances your stature, it shows commitment to the profession and demonstrates heightened leadership and management skills. Licensure is also a necessity for rising to increased levels of authority and responsibility.

3. Authority: Only PEs can sign and seal engineering drawings; and only PEs can be in charge of a firm in private practice or serve as a fully qualified expert witness. Also, many government agencies and educational institutions are emphasizing licensure among their engineers as well.

4. Money: Studies have shown that most PEs earn higher pay throughout their business careers. Having your PE allows expanded opportunities beyond a company structure – as an independent consultant for example.

1. Taking the Fundamentals of Engineering (FE) Examination during the senior year of college

2. Graduating from a four-year, ABET accredited, engineering program

3. Start working and accumulate four years of engineering experience

4. Take the Principles and Practice of Engineering (PE) Examination (in this order)

It is generally required that all the engineering experience be accumulated after graduation. However, if a student has worked while studying to be an engineer, and the work meets the criteria for a qualifying experience, the student may qualify to take the PE Examination in less than four years after graduation. It is important that the candidate be able to show the pre-graduation experience constitutes qualifying engineering experience.

Should be from a major branch of engineering in which the candidate claims proficiency.
Must be supervised. That is, it must take place under the ultimate responsibility of one or more qualified engineers. Generally qualified engineers must be licensed professional engineers. However, some jurisdictions will accept experience supervised by a qualified unlicensed engineer in industry situations where there is no offering of engineering services to the public.
Must be of a high quality, requiring the candidate to develop technical skill and initiative in the application of engineering principles and sound judgement in viewing such applications by others. The experience must be of a nature that the candidate develops the capacity to assume professional responsibility to engineering work.
Must be broad enough in scope to provide the candidate with a reasonably well rounded exposure to many facets of professional engineering. Along with highly specialized skill in a particular branch of engineering, the candidate should acquire an acceptable level of competence in his or her basic engineering field, as well as the accessory skills necessary for adequate performance as a professional.
Must progress from relatively simple tasks with less responsibility to work of greater complexity involving higher levels of responsibility. As the level of complexity and responsibility increases, the candidate should show evidence of increasing interest in broader engineering questions and continuing effort toward further professional development and advancement.
While there isn't a set GPA requirement, students must be in good academic standing to be able to accept and partake in a co-op or internship. Students that are on academic probation must get approval from their academic advisor to partake in a co-op or internship.

Students may not be gone from campus for a year at a time. This means that students may not go out on a co-op for two semesters back to back; spring/fall or fall/spring (excluding summer). Students need to return to campus for coursework between semester work terms. Students are able to get the most learning benefit when they alternate between academics and work experience, as it allows them to apply what they are learning in both places. There is an exception to this. If a student is doing a parallel co-op (working 20 hours and taking 6 to 9 credits), they may work back-to-back semesters. This is allowed because they are still on campus taking classes.

Students on a summer internship must work full-time (40 hours) a week for at least 10 weeks (May – Aug). Part-time summer internships will not be registered. Working part-time during the summer break is too short of a duration to constitute a thorough internship experience.

Taking classes (on-campus or online) while completing a full-time co-op or internship is NOT recommended. When registering for a co-op or internship, you are registering for a full-time academic course and need to give 100% to your employer. Students that attempt additional courses often end up dropping or failing them because they find that the co-op/internship requires a larger time commitment than expected. If students choose to register for other classes while on a co-op or internship and later decide to drop them, they will be expected to pay any fees associated with dropping the course(s). As well, the student's registration for the co-op or internship could be denied if they are taking too many credits or your department feels it's in the student's best interest to not take courses while participating in a co-op or internship.

Students wanting to work a part-time during the semester while taking classes must work at least 20 hours and take 6 to 9 credits. Parallel (part-time) internships (summer) are not allowed.
If you experience a concern or issue while on a co-op or internship, talk to your supervisor or the HR department of your employer. Contact Engineering Career Services (ecs@iastate.edu) if you do not feel comfortable or they are not addressing your concerns. If you feel unsafe at any time, immediately remove yourself from the situation and contact ECS.
Registration involves completing a simple online form and adding the appropriate course to your AccessPlus schedule. The course(s) entails three easy but important surveys that should only take you one hour to complete throughout the duration of your experience. These will help ensure that you have a good work/learning experience. No tuition or fees are charged by the College of Engineering for these course(s), and full-time student status is retained.
More questions?: Please visit the Experiential Education (Internships & Co-ops) section of our Student FAQs page.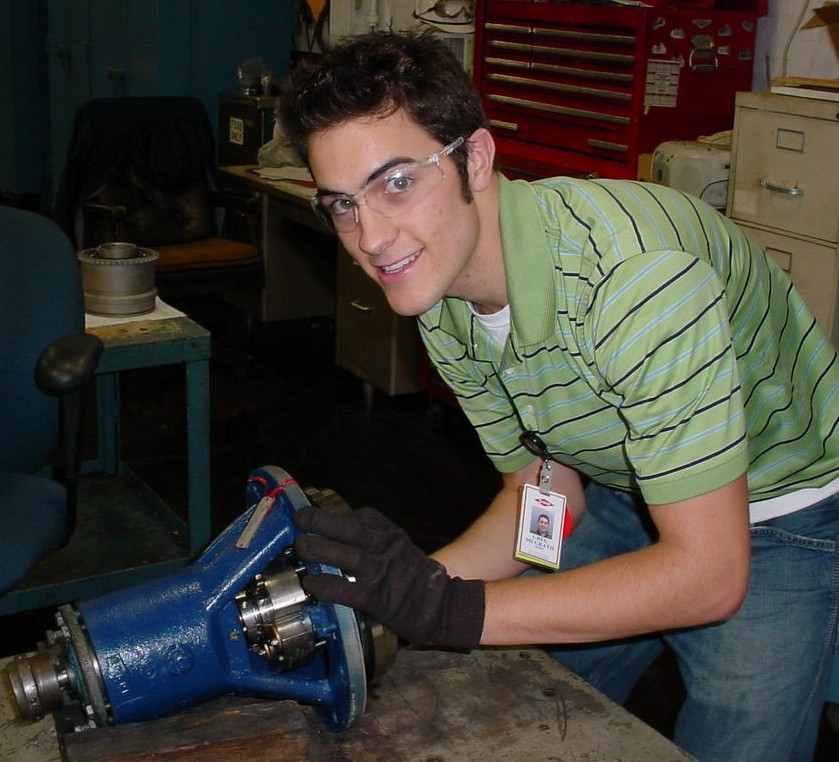 ---
Help take some of the mystery out of co-ops/internships and encourage fellow students to participate while also helping your employer gain name recognition. Participate in the Co-ops & Internship Spotlight on ECS Instagram. Check out the Engineering Career Services Instagram (@ISU_ECS)! One of the content pieces we would like to share is a spotlight featuring current College of Engineering Students on an internship or co-op! If you're interested in being included, please complete the form here
---
Want to share your experience but not sure about being featured on our ECS Instagram? Submit a photo or two of your experience that we can use to promote and encourage other students to pursue their own co-op or internship experience. Click the button to view more information.