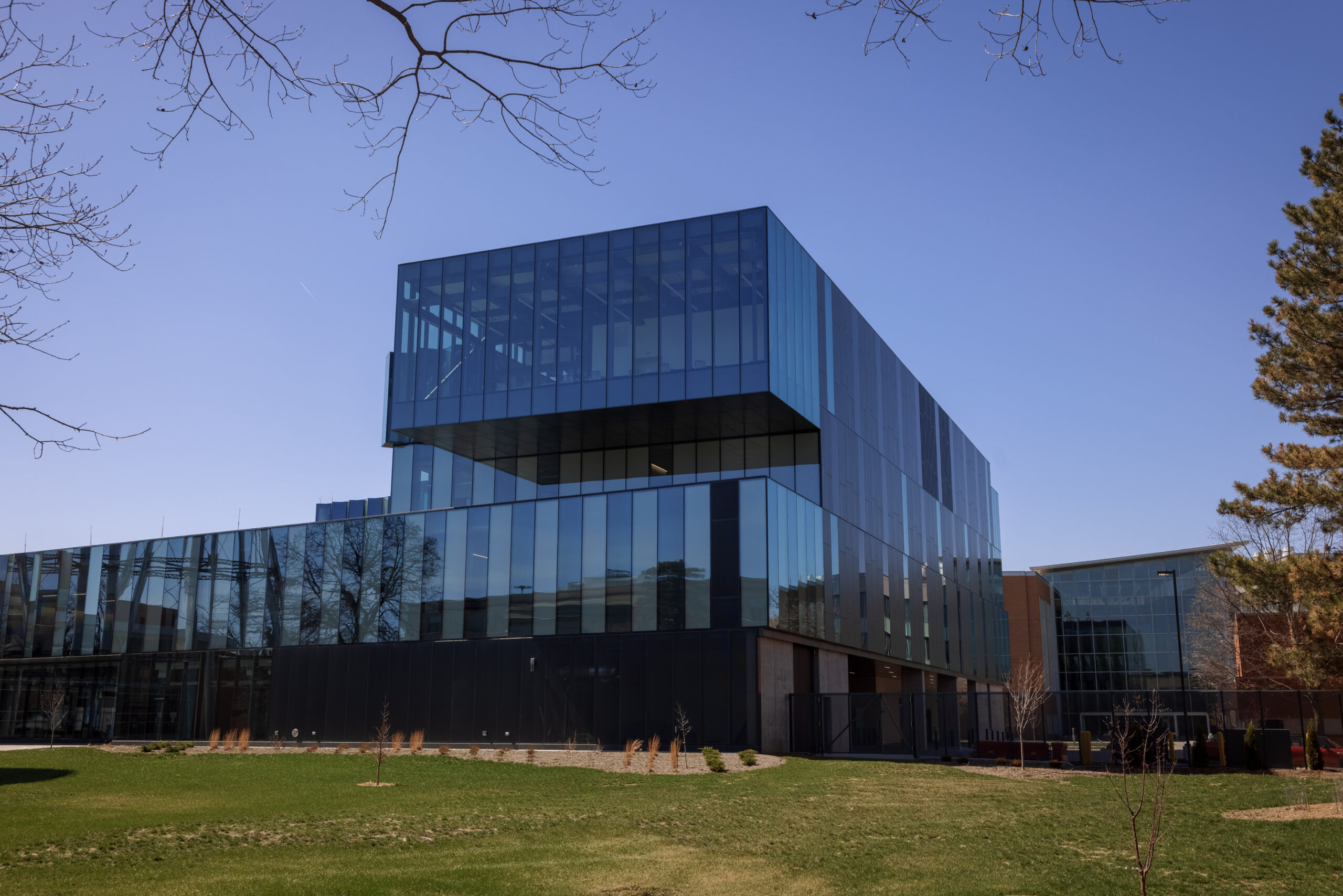 Future Students
& Parents
Welcome
---
Thank you for visiting our website. We hope that the information that we have prepared answers many of your questions. However, if you have unanswered questions after reviewing this information, please do not hesitate to contact us. We would love to hear from you.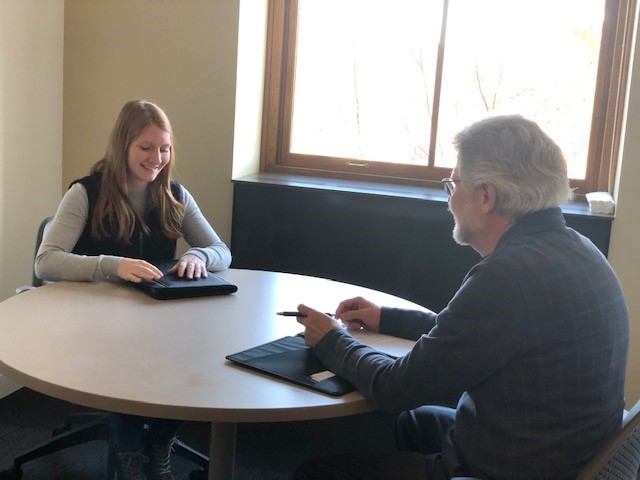 Engineering Career Services
---
Most universities have a career services office, but here at ISU, we have a specialized career services office in each of our colleges. We understand that the process of preparing for and pursuing professional employment is not the same for all majors. This office has the pleasure of focusing all of its time and attention on engineering students and alumni.
The Engineering Career Services staff is dedicated to assisting our students from the first day they walk on campus to the day they graduate and beyond. We are here to help students and alumni develop effective resumes and cover letters, learn job search techniques, develop interviewing skills, and provide other career-related support.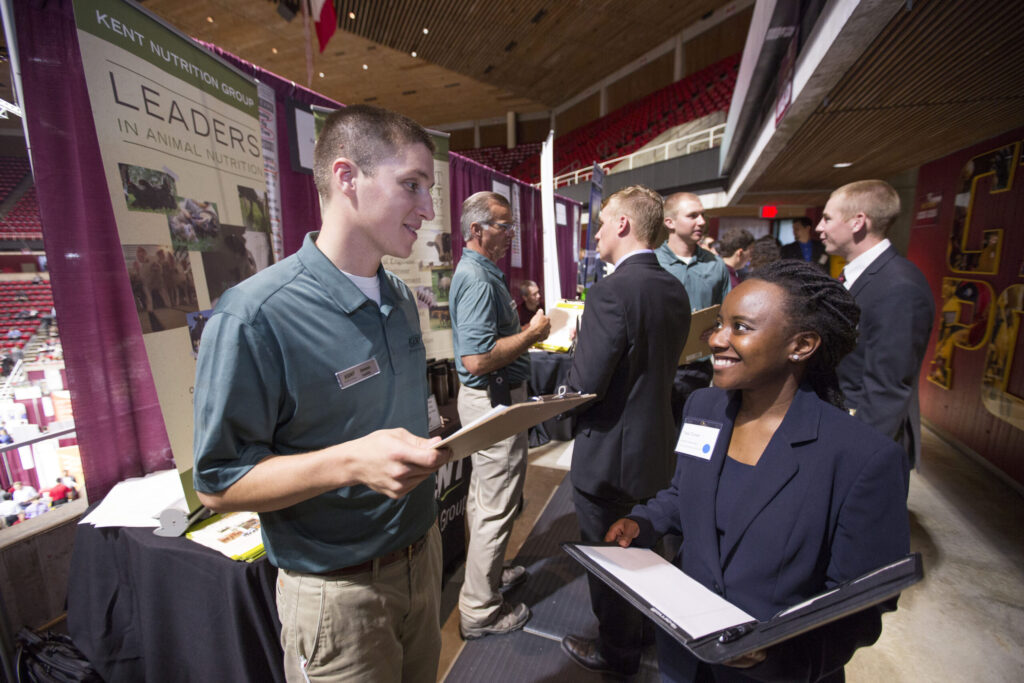 Connecting Students with Employers
---
Not only do we help students prepare for employment, but we also work very hard to help students and graduates connect with employers. Employers recruit heavily at ISU and this provides our students a significant advantage in the job search process. The employment process is largely about networking; while at ISU, students have many opportunities to meet with employers and build professional relationships that lead to full-time employment at graduation.
Frequently Asked Questions
Engineering Career Services
CyHire – CyHire is an online system that is the primary tool for managing career-related activities at ISU including searching for professional job opportunities, researching employers, and viewing upcoming events. Employers post dozens of internship, co-op, and full-time job opportunities to the system every day.
Online Educational Materials – Engineering Career Services (ECS) has developed a robust set of career development materials available both on the ECS website and through the Engineering Career Preparation Course in Canvas that all engineering students have access to. These materials are designed to give ISU engineers a competitive advantage!
Seminars and Workshops – Engineering Career Services (ECS) offers seminars and workshops on career-related topics such as job search strategies, resume development, interviewing best practices, and more.
Individual Career Advising – Students can meet personally with a career advisor if they have questions about developing an effective resume, writing effective cover letters, searching for positions, preparing for interviews, evaluating offers, or anything else related to your career.
Career Fairs – The College of Engineering hosts three of the largest career fairs in the nation each year. Two fall career fairs are held in September, and the spring career fair is in February. Career fairs are great places to network with employers and discuss internship, co-op, and full-time employment opportunities.
On-Campus Interviews – ECS works with employers to arrange over 4,000 on-campus interviews each year. Over 1,000 occur on the days following the career fairs alone. ECS also provides professional space for students to complete phone and video interviews.
Experiential Education (Co-ops and Internships) – Academic preparation is very important, but not always enough to land that first full-time job. All ISU engineering students are encouraged to pursue internships and co-ops. ECS administers the experiential education program for the College and works with employers to make nearly 1,500 co-op and internship positions available to our students each year.
Students are encouraged to begin using career services early in their college experience since developing an effective resume, professional networking abilities and interviewing skills is a multi-year process. The information and guidance provided by our career services professionals will be very helpful in launching a successful and rewarding career.
A few weeks into their Iowa State experience, students will attend the Engineering Career Fair to begin learning about employers and networking with recruiters.
To prepare for the career fair, students should attend workshops offered by Engineering Career Services, use CyHire to research companies, and prepare a resume. They should also practice their professional networking skills, such as making eye contact, exchanging a firm handshake, and delivering their introduction (elevator) speech.
Engineering Career Services provides support to all engineering students and alumni at no cost.
Each semester Engineering Career Services conducts a survey of our graduates. This information is summarized and posted on the Placement and Salary Statistics page of our website. all engineering students and alumni at no cost.
Career Development
Absolutely! Employers value students' involvement in activities outside of the classroom.

Participation in activities such as student organizations, competition teams, athletics, student government, and performing arts provides students with the opportunity to work in teams, manage projects, develop leadership skills, and interact and network with other students, faculty, and staff across campus.
Generally, employers are looking to hire "T shaped" individuals (we used to say "well-rounded" but "T shaped" is easier to picture.) These are students who have depth of understanding in their technical field (indicated by good grades) and breadth of knowledge (indicated by work experience and activities). This breadth of knowledge is needed to communicate effectively with other members of the team and with customers.

Employers also want employees who show initiative, have integrity, and possess a strong work ethic. They seek candidates who are motivated, detail-oriented, flexible, creative, self-confident, friendly, polite, and tactful.
Encourage your student to:

Get Good Grades – Below a 3.0 GPA will start to limit employment opportunities. However, a high GPA alone is not sufficient to guarantee employment opportunities.
Complete One or More Internships or Co-ops Before they Graduate – Many employers will not consider a candidate for full-time employment unless they have completed a co-op or internship.
Actively Contribute to One or More Student Organizations – Student organizations provide opportunities to develop teamwork and leadership skills. Even leading a small project looks good on a resume compared to nothing at all.
Attend All Engineering Career Fairs – Even when not seeking immediate employment, it is important that students take advantage of every opportunity to network with employers. The more familiar they become to recruiters, the more likely they are to consider them for employment.
Use Engineering Career Services – Many bright graduates struggle to secure employment because they are handing out ineffective resumes or don't know how to present their qualifications during an interview. There's no fee to use our services and our advice can really make a difference!
Experiential Education (Internships & Co-ops)
Experiential education is learning that takes place outside of the traditional classroom environment. The main ways it occurs at ISU are through participation in student organizations and through educational work experiences, called co-ops and internships. Co-ops and internships are important because they provide the student an opportunity to:

Make connections between theory and practice
Build practitioner skills and workplace habits
Develop and demonstrate engineering competencies.

Completing a co-op or internship is not required for graduation, but is strongly recommended since they are highly valued by employers and increase full-time employment opportunities. There is no tuition charged during the work period and employers pay students in an engineering capacity.
At ISU we offer various forms of experiential education. These include:

Cooperative Education (co-op): A semester or semester plus summer of full-time, engineering-related work experience. Co-ops should not involve two semesters (summer excluded) of back-to-back work experience.
Engineering Internship: At least 10 weeks of full-time, engineering-related work during the summer.
Parallel Co-ops: A student must be enrolled as a half-time student (no more than 6-9 credits) and be employed in an engineering-related work experience that encompasses at least 20 hours per week. A parallel co-op will be at least two part-time semesters in duration or a part-time semester and full-time summer with the same company. We do not allow part-time summer internships.
College of Engineering
More information about each of the College of Engineering's majors can be found on the department websites below:
Career Field of Engineering
The Occupational Outlook Handbook, produced by the Bureau of Labor Statistics, is a good source of information about career fields. It has descriptions of occupations, typical responsibilities, average pay, employment projections and more.
www.bls.gov/ooh/architecture-and-engineering/home.htm
The Bureau of Labor Statistics has a great deal of other information on its website. For example, information about the employment density of engineers in a particular state can be found on the Occupational Employment Statistics maps at www.bls.gov/oes/current/map_changer.htm
For those who are already ISU students, another great resource is the Career Exploration Services Office. They offer a variety of services to help students evaluate different career paths and make educated choices. www.counseling.iastate.edu/career-exploration-services
Talk with a career advisor in Engineering Career Services or one of the academic advisors in the College of Engineering.
Yes, Yes, Yes!!

Female engineering students do very well at ISU and they are in high demand. Employers are working hard to add more females to their workforces because research has shown that teams composed of individuals with different experiences and perspectives have more synergy, and are generally more innovative, productive, and gratified with their work environment. The average starting salary for most engineering majors is higher for females than it is for males. This is partially due to employers' diversity recruiting efforts, but also due to the fact that the average GPA for females is higher than that for males.

There are nearly 1,700 females studying engineering at ISU and numerous affinity groups are in place to facilitate connections and provide support. The products developed and the solutions to problems provided by engineers have wide-ranging impacts, so engineering is a great choice for individuals with a desire to make a positive impact on our society and the world.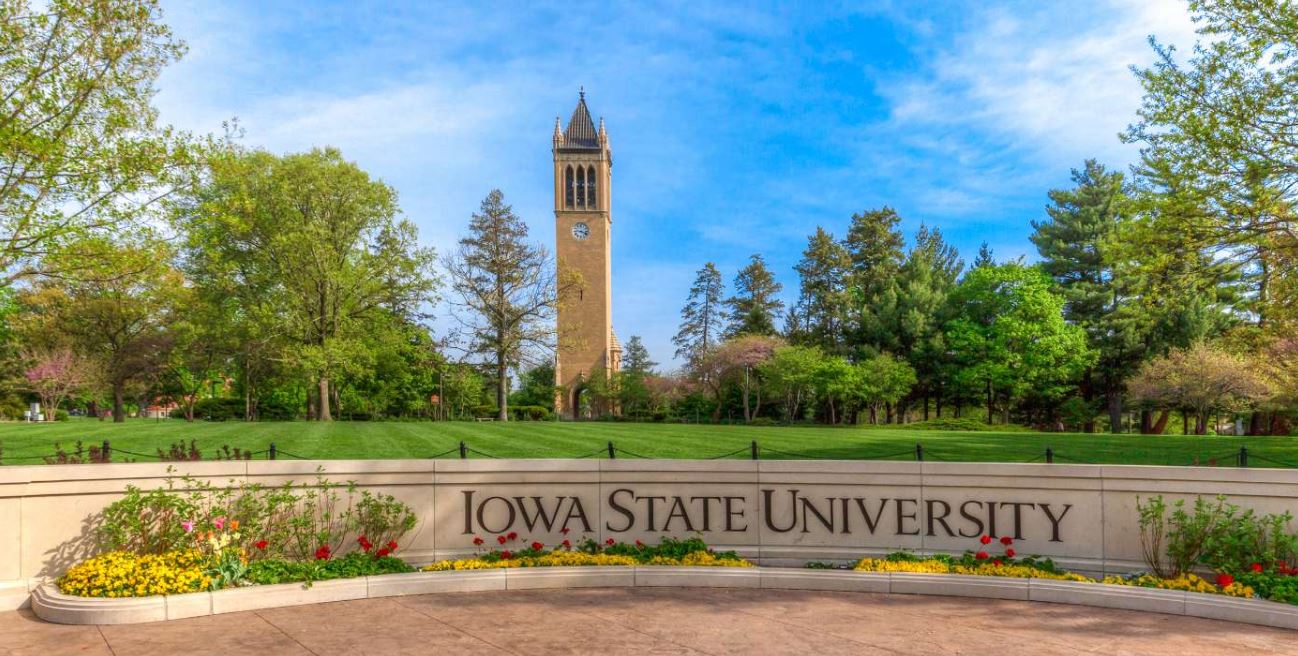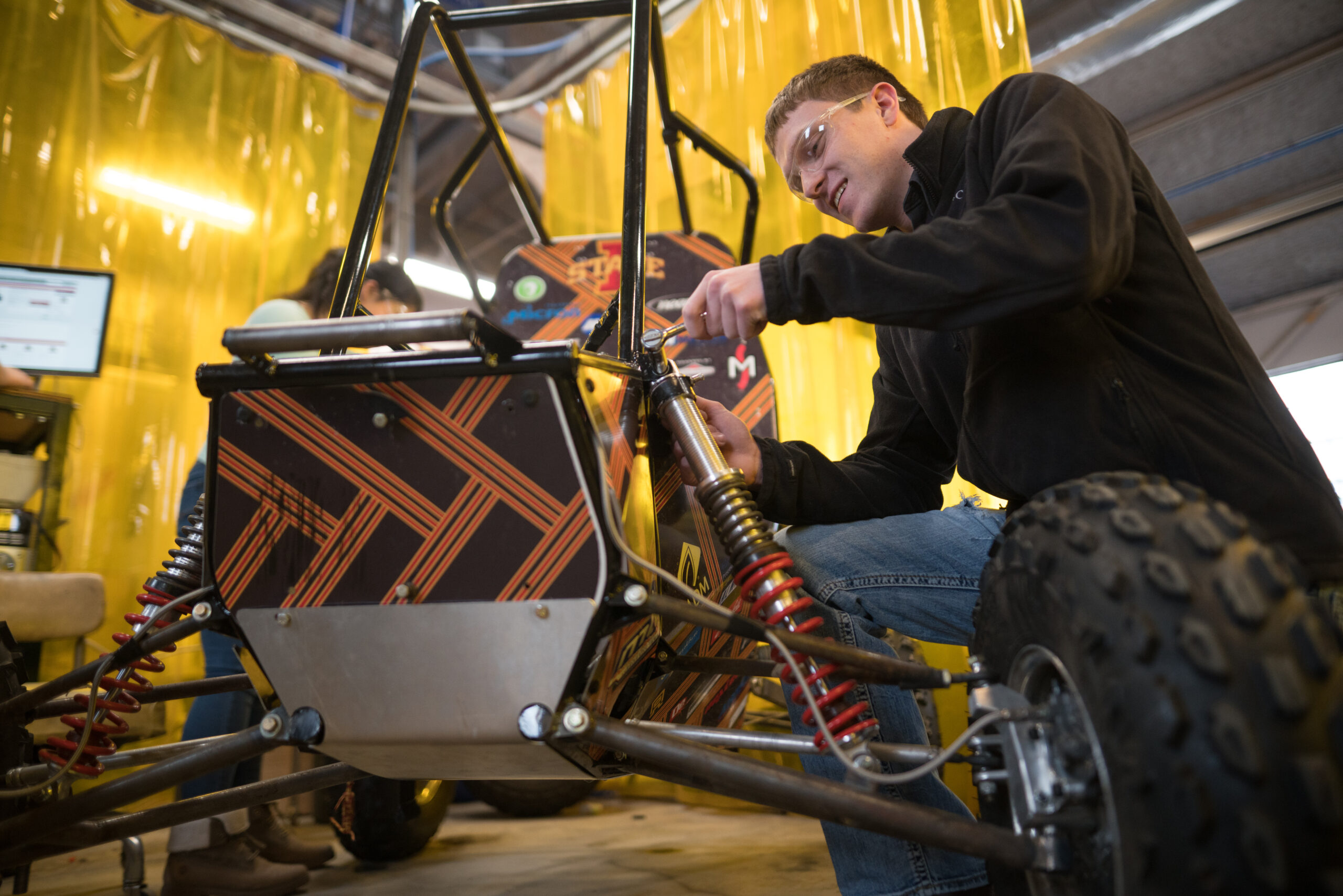 Check out our Engineering Student Clubs and Organizations!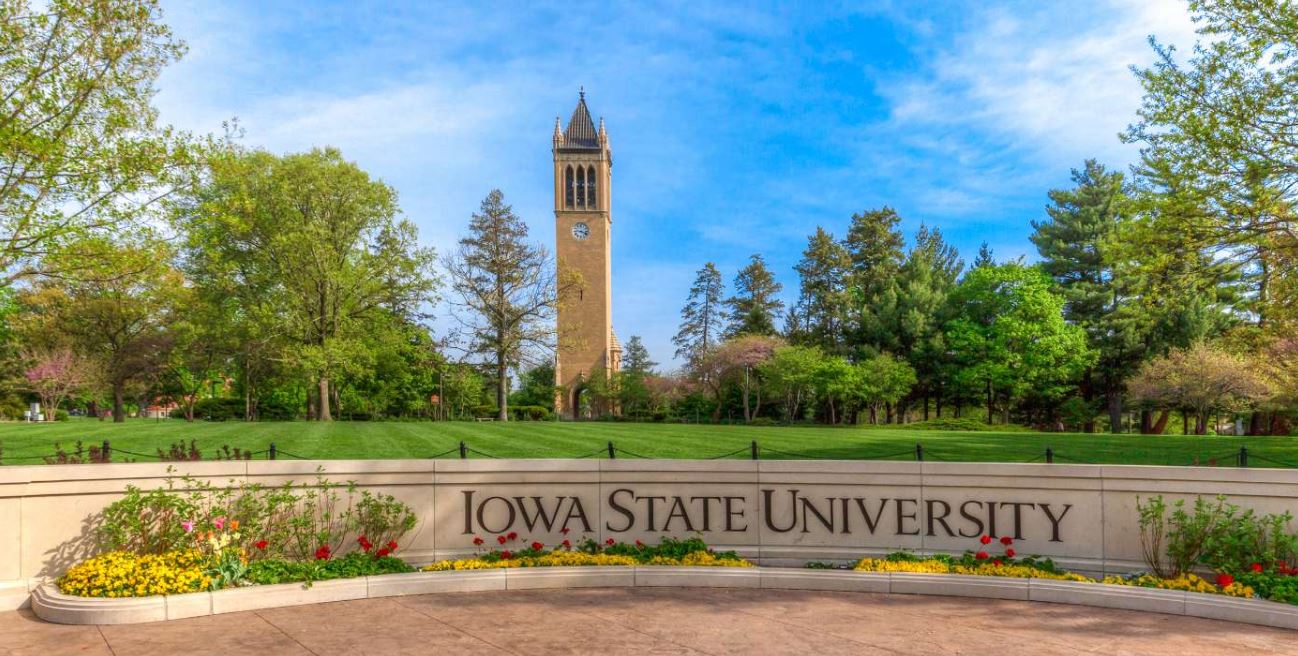 Check out our 2022 Incoming Freshmen Orientation Presentation!