Networking is an essential part of the job search process. Networking is simply building relationships and connecting with others to exchange information, advice, contacts, and support. In the job search process, face-to-face networking is the most effective strategy. Career fairs, information sessions, professional society meetings and other on-campus events (such as department industrial advisory board meetings, research center program review meetings, etc.) provide good opportunities for face-to-face networking with employers. You can also network for potential job opportunities with family, friends, classmates, etc. You should be prepared to discuss your job search and qualifications (i.e., a version of your elevator pitch) during any networking opportunity that presents itself. Networking through social media, such as LinkedIn, is also important because face-to-face networking is not always possible. In both face-to-face and social media networking, the goal is to build positive relationships with recruiters and hiring managers so they will want to hire you. Even a little personal familiarity can provide a significant advantage over a resume-only candidate.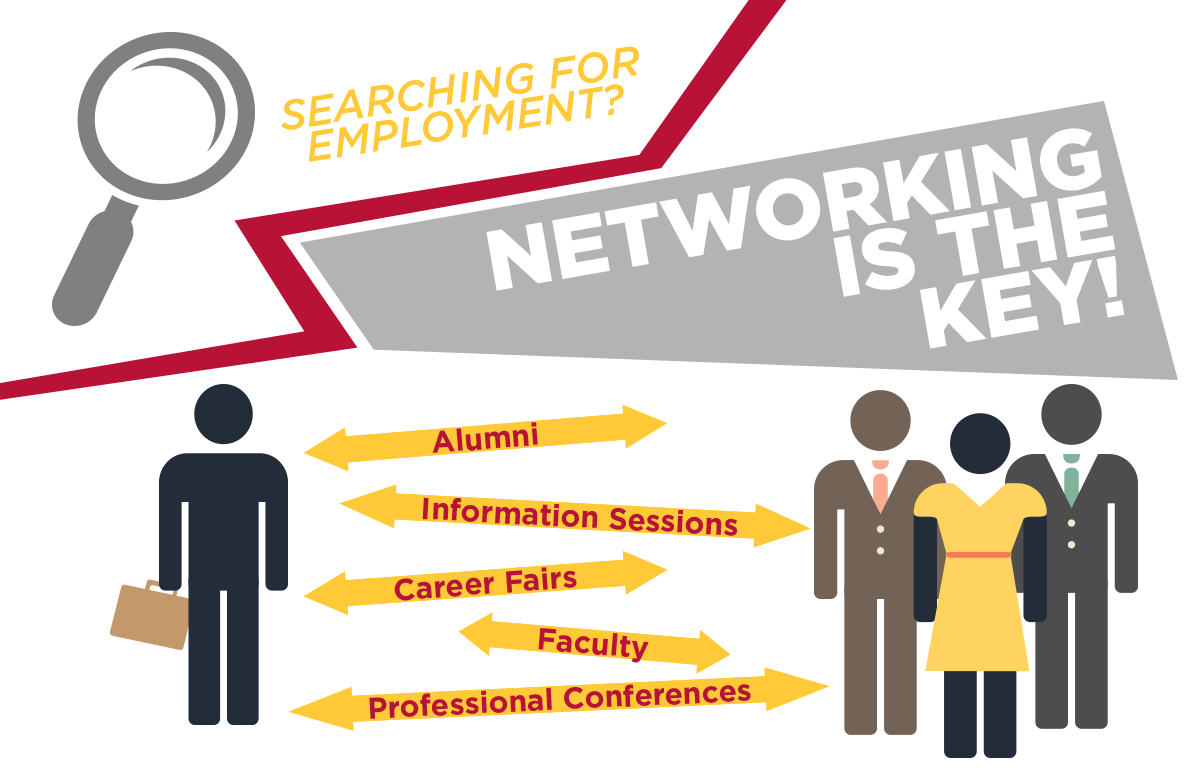 Networking at Career Fairs
The College of Engineering organizes several career fairs each year. Several hundred employers participate in each of the career fairs, and they attend specifically to network with ISU engineering students and alumni. All engineering students are encouraged to participate in these events to network with employers. Networking skills will improve with practice and it takes time to build relationships with employers, so these events should be attended even when you are not actively seeking a position.
For information on preparing for and making the most of a career fair, please see our Career Fair Advice section.
Networking at Employer Information Sessions
An information session provides a less formal setting for you to learn about an employer and network with recruiters. After listening to their presentation, you should introduce yourself to the recruiters, thank them for the information they provided, and express your interest in working for the company (if this is the case).
View more on Employer Information Sessions.