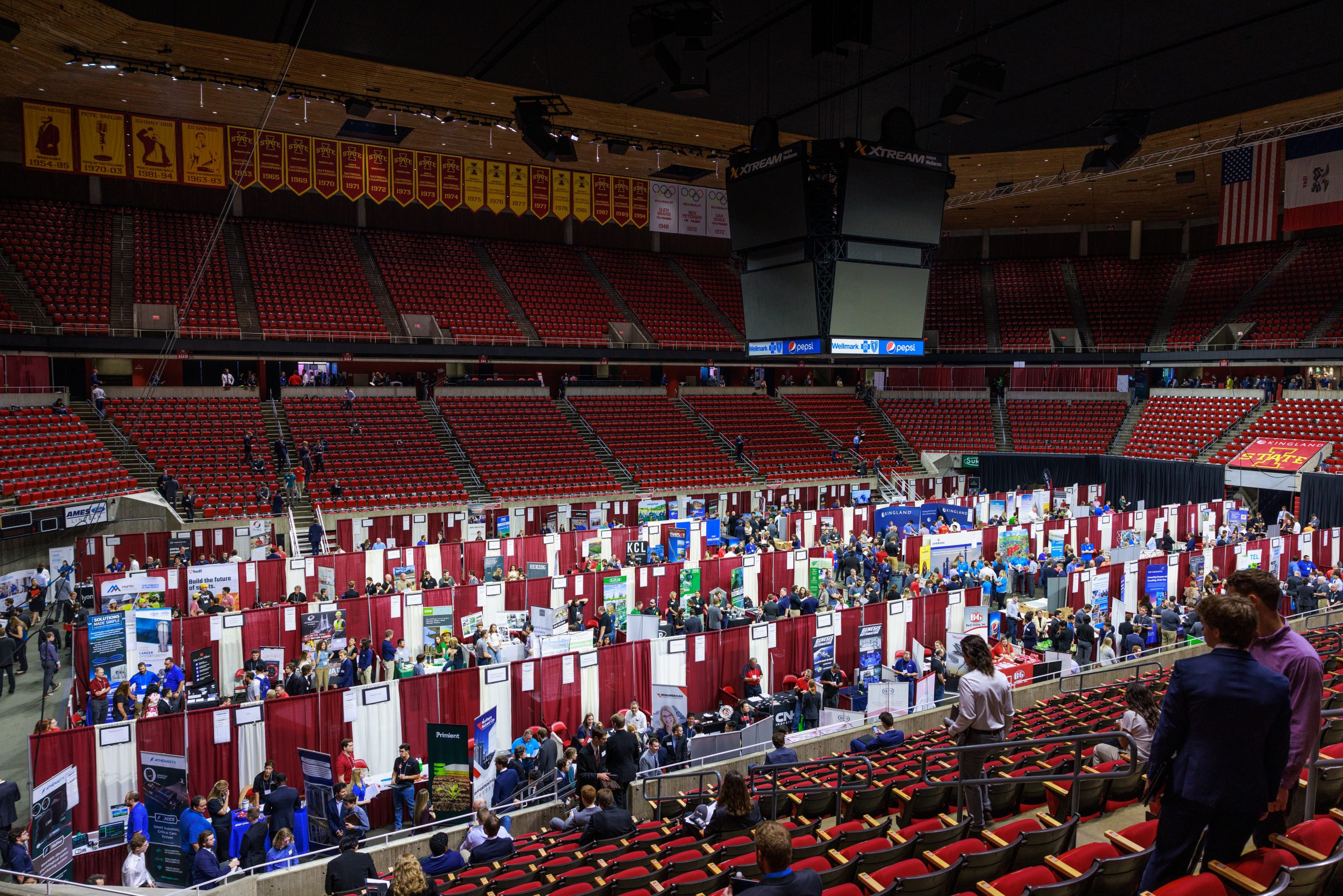 Career Fair Information
For

Students
Engineering Career Fair
---
Whether looking for an internship, co-op, post-graduate position, or networking for the future, don't miss these opportunities; hundreds of employers will be participating in the fair!
Engineering Career Fair
September 13, 2023
12 PM – 5 PM
(Scheman Building)
Engineering Career Fair
September 19, 2023
12 PM – 5 PM
(Scheman Building and
Hilton Coliseum)
It is essential to prepare before the fairs in order to be successful
Research Employers
---
Why?

Gain knowledge, build confidence, and know who will be in attendance
#1 piece of feedback from employers is that they wish students would prepare more before the fair

Which Employers?

Identify the employers that will be recruiting your major and offering the type of position (post-graduation or internship/co-op) you are seeking
Also consider other factors such as company size and location

What to research?

Products & services
Job/internship openings & locations
Company culture
Recent news (e.g., company changed name, made an acquisition or anything that you find interesting)

Where to Research?

Company Website and LinkedIn
MyState App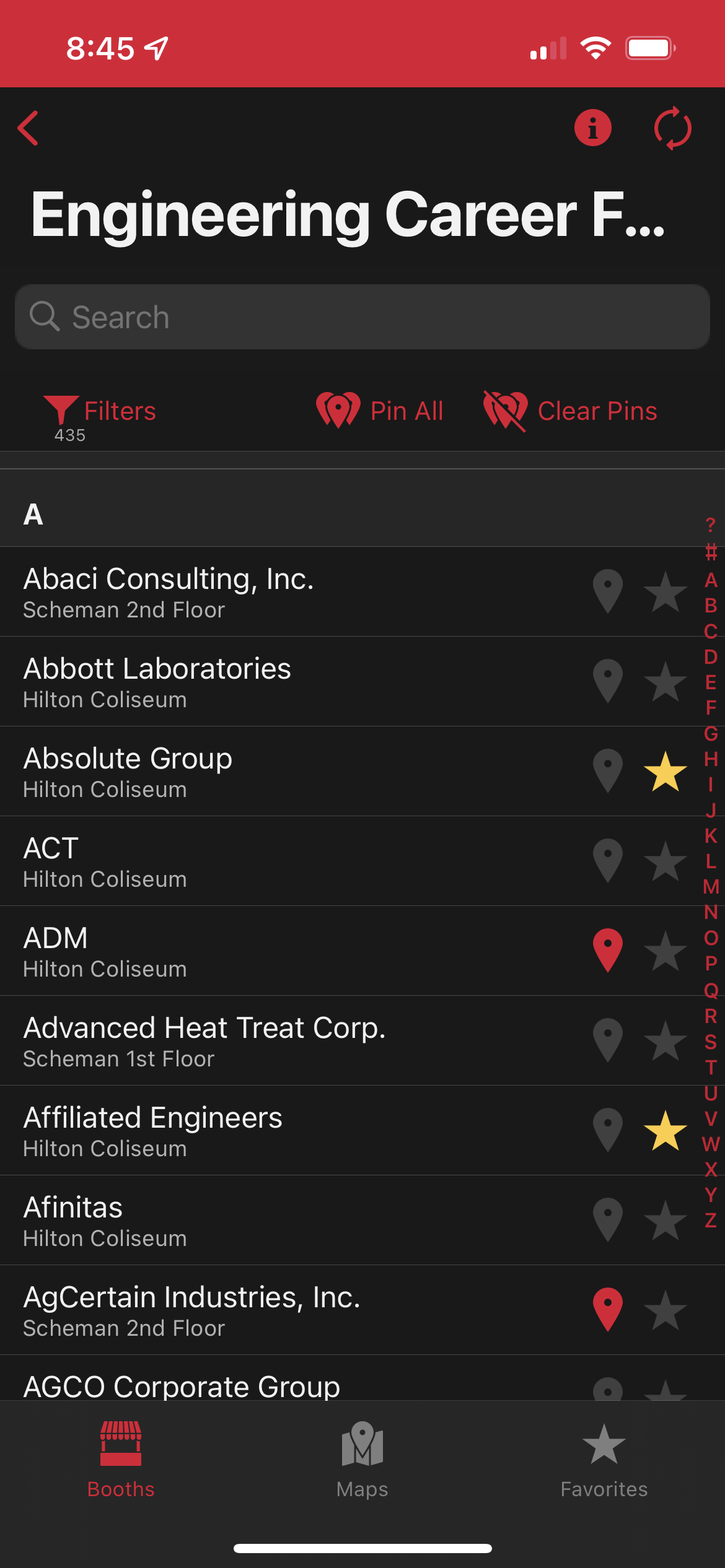 Career Fair Prep Week: January 30th – February 3rd, 2023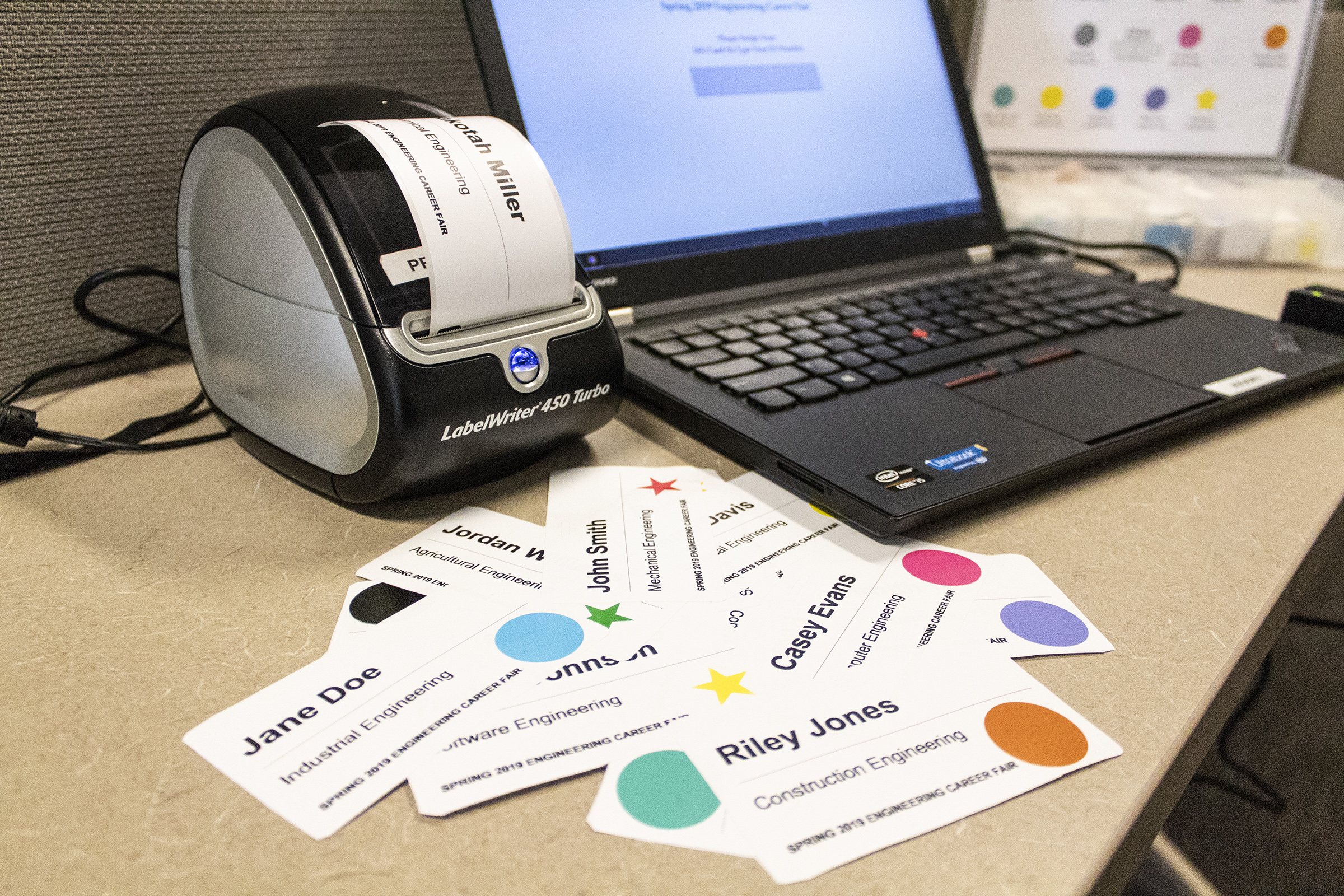 Register Early
for the
Career Fair
Skip the line and register ahead of time! Simply swipe your ISU ID (or type in your ID number) to register and get your name badge.
(3200 Marston Hall, M-F, January 30th – February 3rd, 8a-5p)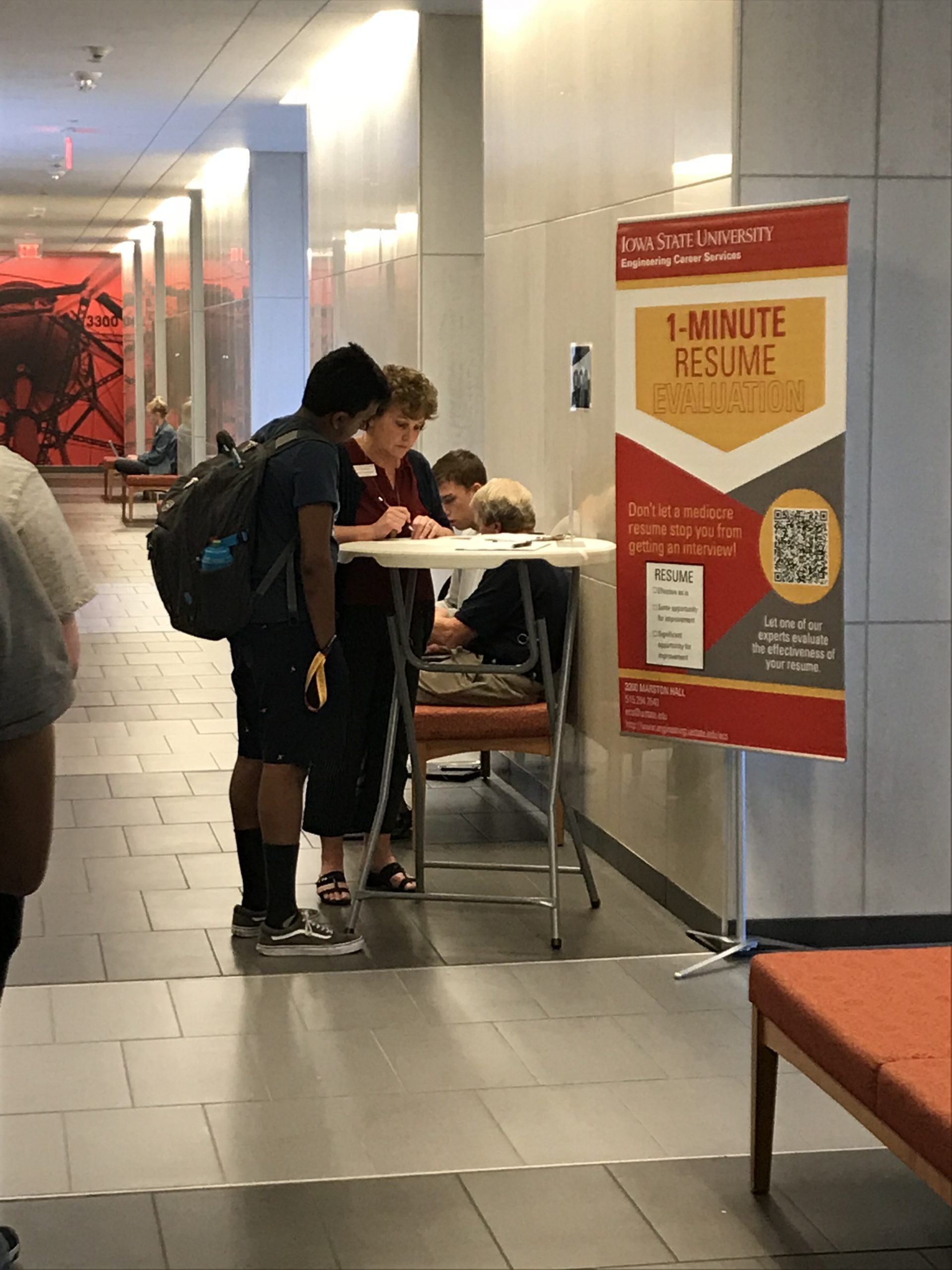 Participate in
Rapid Resume
Reviews
Having an effective resume can help you in finding success at the career fair. Get a quick review from a Career Advisor.
(3rd Floor of Marston Hall, M-F, January 30th – February 3rd, 11a-1p)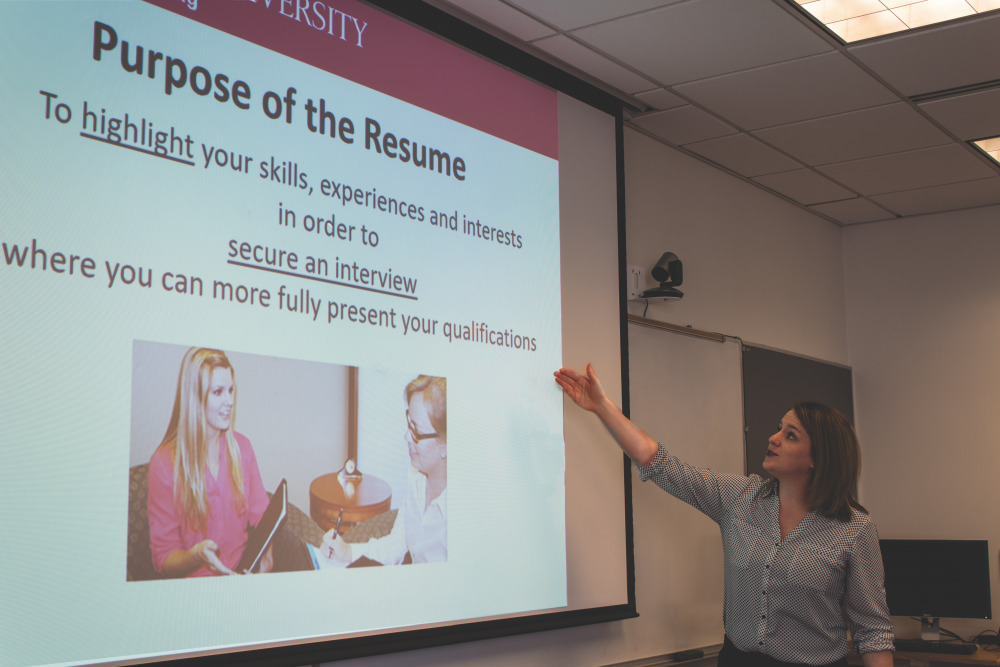 Attend Career Development Seminars
Career development seminars offer you an environment where you can learn from experts and ask any career-related questions you have.
One-Stop
Career Fair
Prep Event
Ask questions, practice your pitch, learn about virtual fairs, take a LinkedIn headshot, and get a rapid resume review all in one afternoon!
(Student Innovation Center Atrium, Thursday, February 2nd, 2p-5p)
---
Professional or business casual attire is expected for in-person fairs. Attire for virtual career fairs is usually more relaxed, but you should avoid t-shirts, sweats, and casual/athletic clothing.
ISU Pop-Up Shop: If you are in need of professional or business casual attire visit the ISU Pop-Up Shop in 1009 LeBaron.
The shop will be open:

Wednesday, January 25th; 9 am – 12 pm & 1 pm – 5 pm
Thursday, January 26th; 9 am – 12 pm & 1 pm – 3 pm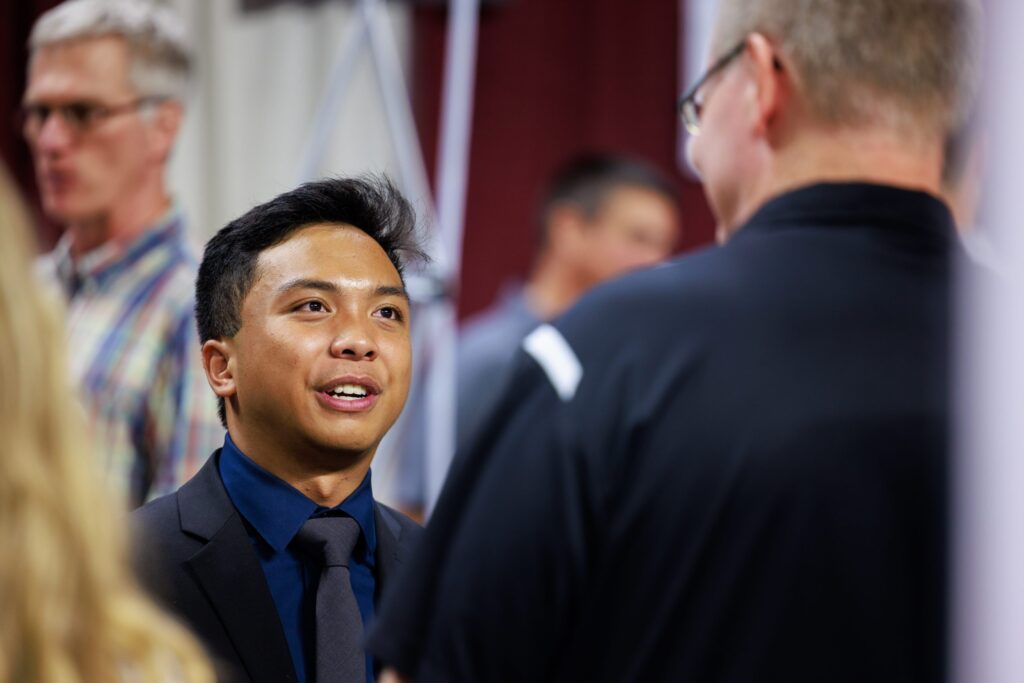 Important Special Note: Please do not accept an offer of employment until you are ready to reject all future offers. Employers are required to give you at least two weeks to consider offers of employment so that you can participate in as much of the recruiting season as possible. Reneging on an employment commitment is not tolerated at ISU. If you are being pressured to make a quick decision, please inform Engineering Career Services.