Attend Information Sessions
---
Information sessions are employer events that provide an opportunity to network and learn about an organization's open positions, industry, company culture, and more! Info sessions can take place during any time of the year, but many are held in the weeks leading up to and following the career fairs. Students who attend info sessions may have a better chance of standing out in career fair interactions or job applications with those companies.
Info sessions can be in-person or virtual and have different formats – some examples include a presentation followed by Q&A, a lunch and learn or coffee chat, or a trivia or game night. Unless otherwise noted, there is no need to wear business attire or bring a resume to an info session; casual attire is typically appropriate.
Over 60 info sessions take place per academic year on average! Details about upcoming information sessions including times and locations can be found in the Events section of CyHire. Engineering Career Services also sends out a weekly email with details for upcoming info sessions.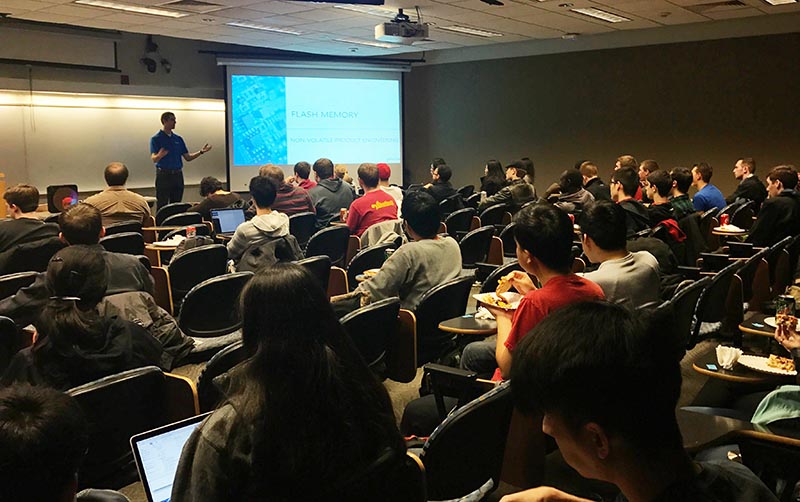 For information on effectively networking at information sessions see Step 6 of the Student Guide to Employment.
See some employers below who have recently hosted an Engineering info session at Iowa State University!