What is a co-op or summer internship?
Co-ops and summer internships are periods of institutionally supervised, work experience that supplement formal academic classwork. Students are employed by industry and government organizations in positions related to their major field of study. A co-op is a single work term (semester, semester plus summer) arrangement. A summer internship is at least 10 weeks of engineering related work in the summer. Unlike a typical part-time or summer job, an engineering co-op or summer internship must involve the practice of engineering. Co-ops and summer internships are not required by the College, but they are highly encouraged because of the learning, development, and post-graduation employment benefits. Employers interested in hiring students for co-ops or summer internships, please visit our Employer's Experiential Education Information page.
Why are they important?
Co-ops and summer internships are important because they offer great learning and professional development opportunities, and they lead to increased employment opportunities upon graduation. Participation in the experiential education program is a way to gain real-world work experience. Employers want to see experiential work experience on resumes and companies regularly use their internship programs as pipelines for hiring full-time employees.
What are the benefits?
Co-ops and summer internships are the bridge between classwork and the professional practice of engineering. They provide opportunities to make connections between theory and the application of engineering principles, and to develop skills and workplace habits. Co-ops also lead to a stronger resume, provide professional networking opportunities, and generally result in more full-time employment opportunities upon graduation. Many employers use co-ops and summer internships to identify engineering talent to recruit for full-time employment.  Additionally, for engineering students these are paid positions and the salary is at a competitive rate (see placement and salary statistics for more information). Registering these work/learning experiences with Engineering Career Services gets the experience documented on the ISU transcript and allows students to maintain full-time student status.  No tuition or fees are charged by the College of Engineering during the work experience. If the experience is documented on transcripts, the hours worked can go towards the hours needed to obtain a P.E. License (Professional Engineering License). Go to the Student Benefits page for a complete listing.
Co-op and summer Internship Policies
Good Academic Standing
While there isn't a set GPA requirement, students must be in good academic standing to be able to accept and partake in a co-op or summer internship. Students that are on academic probation may not accept a co-op. Students must complete one full semester after coming off of probation before participating in a co-op or summer internship.
Back to Back Semester Co-op or Summer Internships
Students may not be gone from campus for a year at a time. This means that students may not go out on a co-op for two semesters back to back; spring/fall or fall/spring (excluding summer). Students need to return to campus for course work between semester work terms. Students are able to get the most learning benefit when they alternate between academics and work experience as it allows them to apply what they are learning in both places. There is an exception to this. If a student is doing a parallel co-op (working 20 hours and taking no more than 9 credits) they may work back to back semesters. This is allowed because they are still on campus taking classes.
Summer Internship Work Hours
Students on a summer internship must work full-time (40 hours) a week for at least 10 weeks. Part-time summer internships will not be registered. We have found that working part-time (half of the summer) is too short of a duration to constitute a complete summer work experience. Students are free to do a part-time summer internship to gain experience, but we will be unable to register it.
Taking Classes While on a Co-op
Students on a full-time internship are encouraged not to take classes during their work term (on-campus or on-line). We have found students that do this end up dropping or failing the course because they don't realize the time commitment the internship will take. When students register for an internship, they are registering for a full-time academic course and need to give 100% to the company they will be working for. If students choose to register for other classes while on a co-op or summer internship and later decide to drop them, they will be expected to pay any fees associated with dropping the course(s).
Students on a parallel internship need to work 20 hours and may take up to 9 credits of course work.
How to register your co-op and summer internship  positions.
Registering a co-op or summer internship requires the completion of a small amount of paperwork and three easy to complete assignments during the work term.  Go to How To Register to link to the employment acceptance form and course syllabus.
Registration Deadlines and Start Times

| | | |
| --- | --- | --- |
| Semester | Registration Form Due Date | Work Start By Date |
| Spring | January 31 | February 2 |
| Spring/Summer | January 31 | February 2 |
| Summer | May 31 | June 6 |
| Summer/Fall | May 31 | June 6 |
| Fall | August 31 | September 5 |
Current Co-op and Summer Intern Students – Share Your Experience!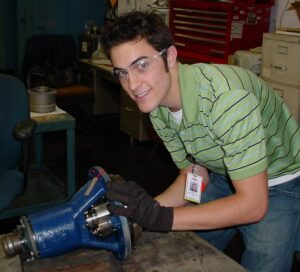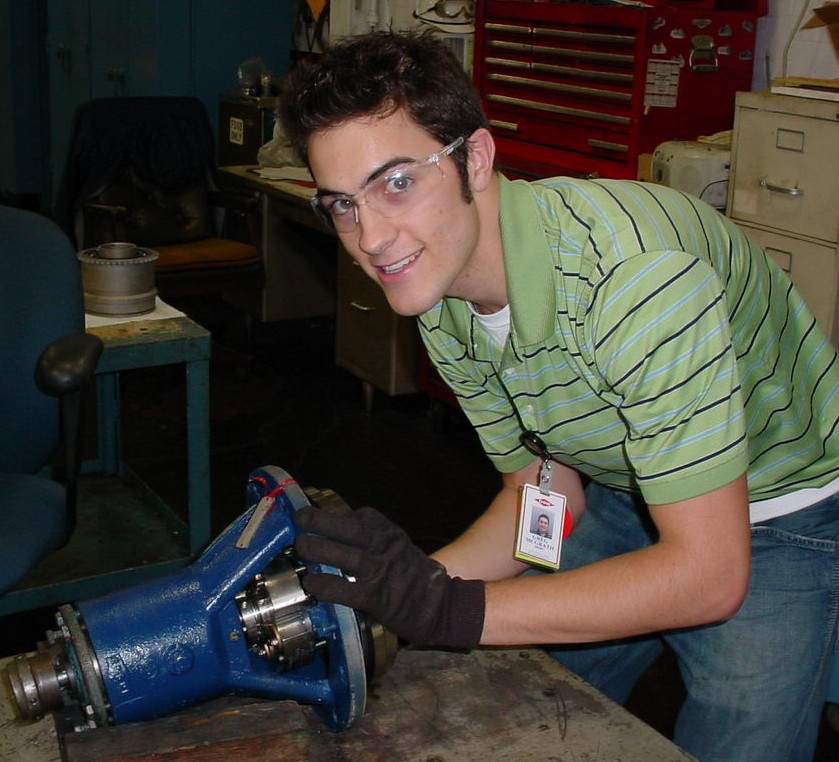 Help take some of the mystery out of co-ops/internships and encourage fellow students to participate by helping Engineering Career Services in one or two ways.  Submit a photo or two of your work experience, or participate in our Intern Shout-Out Program.  Additional information is provided at the links below.
Calling All Internship Pictures