Career Fair Information for Students
Whether looking for an internship, co-op, full-time position, or
networking for the future, don't miss these opportunities;
100s of employers will be participating in the fair!
2019 Fall Engineering Career Fairs

September 18th
Location: Scheman Building
Time: 12:00 to 5:00pm
Location of On-Campus Interviewing on 9/19: Scheman Building
September 24th
Location: Scheman Building and Hilton Coliseum
Time: 12:00 to 5:00p
Location of On-Campus Interviewing on 9/25: LIED Recreation Center
Important Special Note: Please do not accept an offer of employment until you are ready to reject all future offers.  Employers are required to give you at least three weeks to consider offers of employment so that you can participate in as much of the recruiting season as possible.  Reneging on a employment commitment is not tolerated at ISU.  If you are being pressured to make a quick decision, please inform Engineering Career Services.
Preparing for the Fairs:  See our Career Fair Advice in Canvas (ISU login required) for more information on preparing for the career fairs.
Maps & Employer Research: For a complete list of employers including majors and types of positions they are hiring for, log in to your CyHire account and select the Engineering Career Fair under the 'Events' tab. Maps will be uploaded to the Resources section of CyHire approximately one week before the career fair. Also be sure to use the Fairs section of the MyState app! The app includes, maps and a complete employer list that can be filtered by major, type of position, and more.
Registration:
Early – Starting week 2 of the semester, stop by 3200 Marston Hall to complete the quick and easy registration process by swiping your student ID card and getting your required name badge.
Day of the Fair – Registration is open during the fair on the ground floor of the Scheman Building.  There have been significant lines in past years so early registration is highly recommended.  Alumni and students that will be transferring to ISU, please complete the guest registration process in this same area.
CyRide Bus Map for Career Fair: The map below shows the route of the Engineering Career Fair CyRide shuttle. Buses will stop approximately every 10 minutes on the day of the fair (from approximately 11:50AM to 6PM). You can also use the regular Red, Blue, and Orange routes to get to the career fair.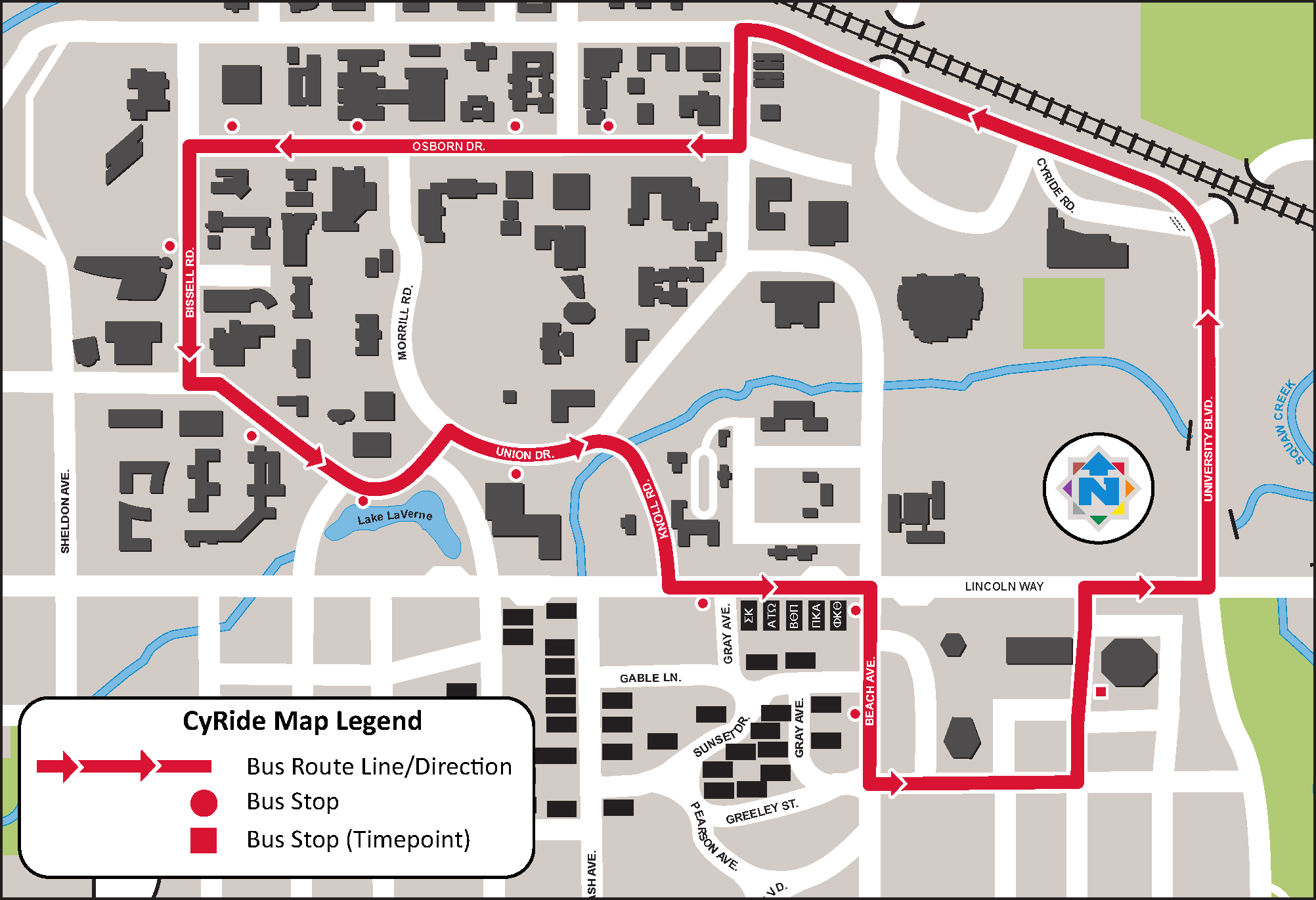 Dress Code:  Professional, business attire is expected.  More Information   Sources of no- or low-cost professional clothing