Being one of the largest engineering programs in the country means that we are a great place to recruit for individuals that will add diversity to your workforce. We know that many organizations are working hard to add individuals from underrepresented groups because research has shown that teams composed of individuals with different backgrounds and experiences have more synergy, and are generally more innovative, productive, and gratified with their work environment. At ISU we are keenly aware that diversity of thought is key to producing products and services that meet the needs of different cultures and open global markets.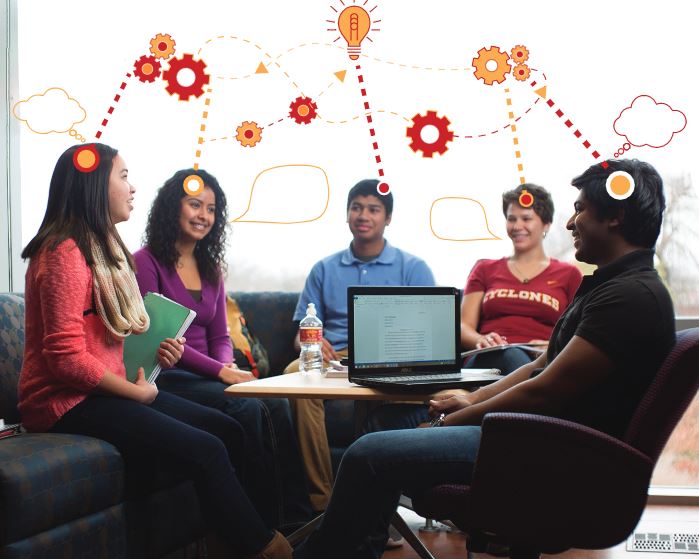 Women Engineering Students
Multicultural Engineering Students
International Engineering Students
To help ensure equal employment opportunity on the ISU campus, please post your positions on CyHire and take advantage of our standard recruiting services that we provide for employers. Additionally, we invite you to engage with and support one or more of the following organizations. In exchange for support in the form of a technical or professional development presentation, or a monetary contribution, your organization will gain name recognition on campus and opportunities for informal networking with potential job candidates.
The following links will take you to the organization's information page where you will find contact information for the organization's leadership. Please do not hesitate to contact Engineering Career Services if you need additional information or assistance in making a connection.
Culture and Identity-Based Student Organization list: https://www.stuorg.iastate.edu/organizations/15/type
Full list of Student Organizations by category: https://www.stuorg.iastate.edu/
Specific information on the demographics of ISU students can be found at the links below:
ISU Fact Book – All the important information about ISU is collected in this resource.