As you look ahead toward graduate school, it is helpful to know how you will be evaluated for acceptance into a program.  Your admission will likely be decided by an admissions committee made up of faculty members.  This list below shows the primary factors the committee will evaluate you and other candidates on.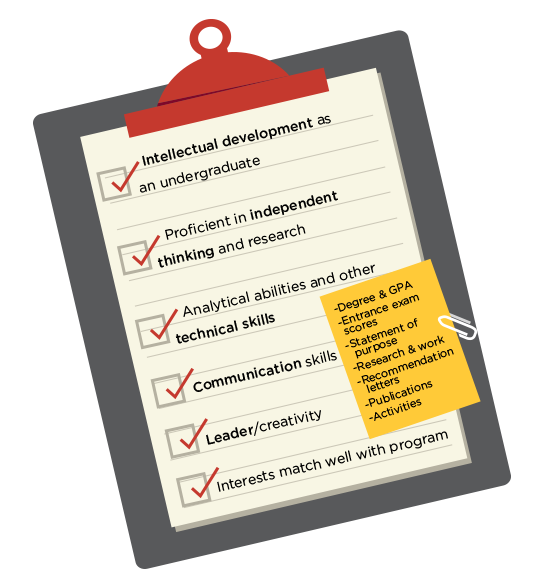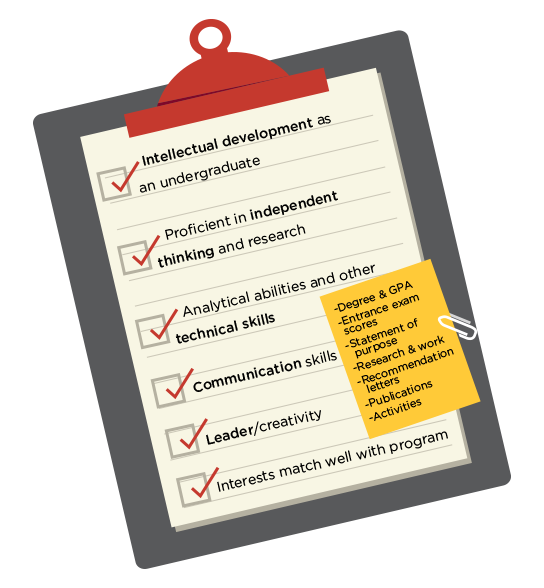 The committee will use the following to make their decision:
* This information will be summarized in your curriculum vita or resume.