The College of Engineering at Iowa State University
A prestigious engineering program is nothing without passion – inspiring future engineering leaders, pursuing groundbreaking research, transforming technology to make a difference, celebrating diversity of thought and culture, and creating solutions to make the world a better place. We do all this and more!

Research Spotlight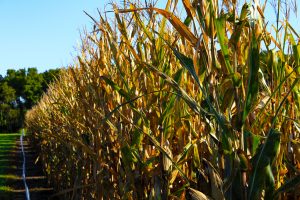 Hongwei Zhang
, associate professor in the Department of Electrical and Computer Engineering, recently received a $999,919 grant to help further technology-related research in the world around us, specifically in agriculture and transportation. Besides Zhang, who is the project's principal investigator, the project lead team members include College of Engineering Associate Dean
Arun Somani
, ECpE Professor
Ahmed Kamal
, Director of the Plant Sciences Institute
Patrick Schnable
and Civil, Construction and Environmental Engineering Associate Professor
Anuj Sharma
.
Read the full story