The College of Engineering at Iowa State University
A prestigious engineering program is nothing without passion – inspiring future engineering leaders, pursuing groundbreaking research, transforming technology to make a difference, celebrating diversity of thought and culture and creating solutions to make the world a better place. We do all this and more!
 

Innovation Spotlight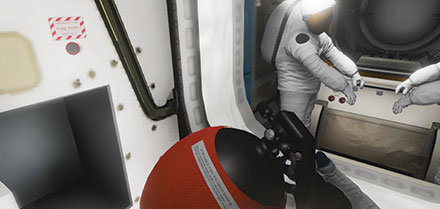 UNDER PRESSURE:
Adaptive earth-bound training for zero-gravity emergencies
As spaceflight reaches farther and farther from a call to Mission Control, astronauts will need to be ready to independently take on emergency situations.
Michael Dorneich, associate professor of industrial and manufacturing engineering, is developing adaptive virtual training that prepares astronauts for both situation response – and the stress that goes along with the emergencies.