FIRST LEGO League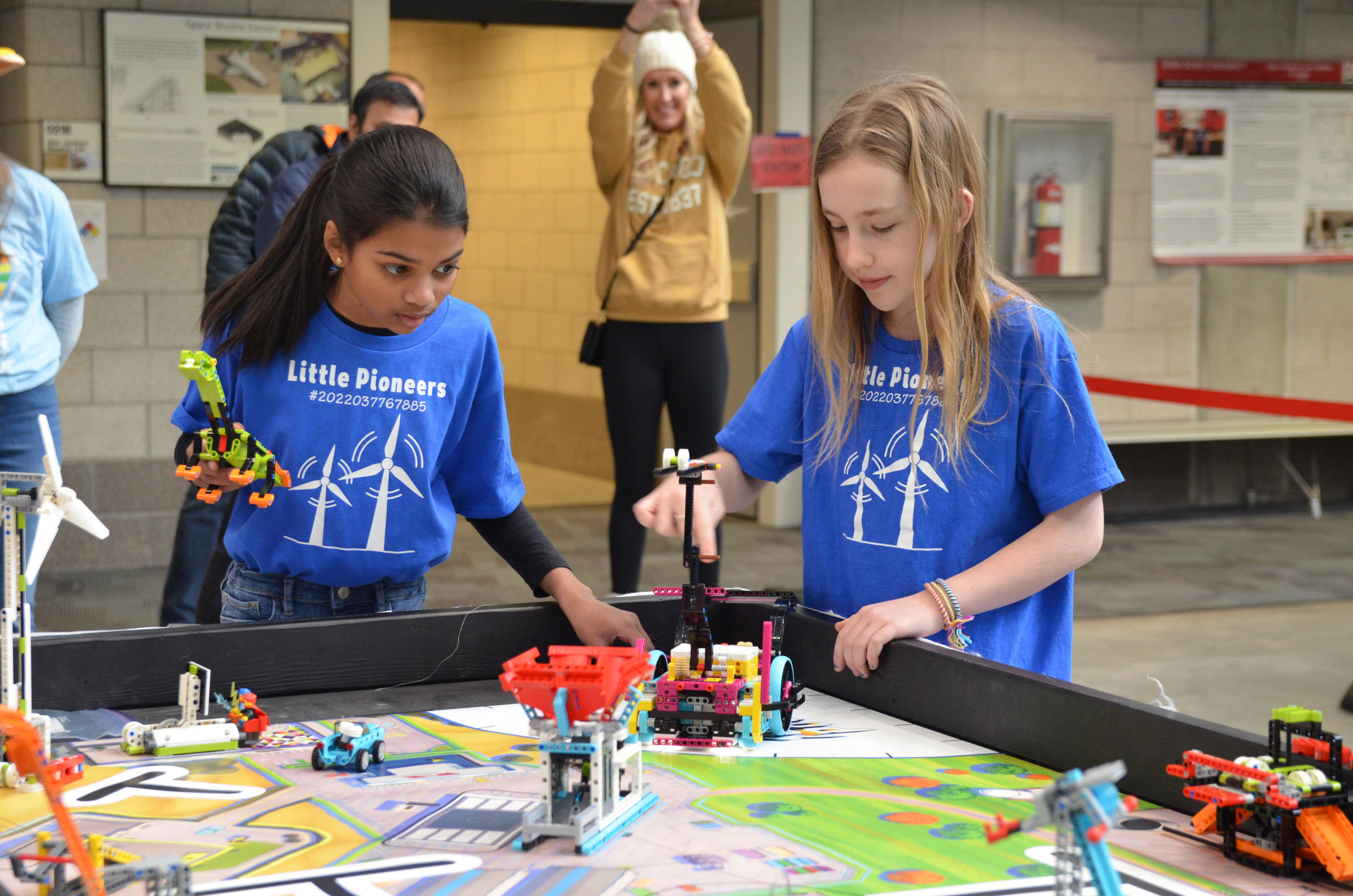 23,000

students in Iowa have been impacted by participating in FIRST LEGO League Challenge
FIRST LEGO League (FLL) is a youth program aimed to excite young learners in grades preK-8 in the areas of science, engineering, and technology.
Since 2001, Iowa State has enabled youth to access and participate in FIRST LEGO League programs in Iowa. We are the Program Delivery Organization for FLL Explore and FLL Challenge team divisions.
Which FIRST LEGO League Division is Right for Your Youth?
The class and grade ranges for the divisions of FIRST LEGO League are a given to make the experience fun and equitable between teams. Teams that want to include a youth member outside of these ranges may request permission directly from the Iowa Coordinator of FIRST LEGO League.
Information about the FIRST Organization
FIRST stands for For Inspiration and Recognition of Science and Technology. It is the world's leading youth-serving nonprofit advancing STEM education. FIRST has a variety of robotics programs for ages ranging from 4 – 18 that can be facilitated in school or community settings. FIRST alumni can access scholarships, internships, and other opportunities that create connections and open pathways to a wide variety of STEM and STEM-adjacent careers.
All FIRST programs instill in its community sportsmanship's and teamwork through the Core Values:
Discovery
We explore new skills and ideas.
Innovation
We use creativity and persistence to solve problems.
Impact
We apply what we learn to improve our world.
Inclusion
We respect each other and embrace our differences.
Teamwork
We are stronger when we work together.
Fun
We enjoy and celebrate what we do!
More FIRST Programs in Iowa
FIRST offers Class Pack options for FIRST LEGO League Discover, Explore and Challenge divisions as well as for FIRST Tech Challenge. Class Pack provides the materials to implement these programs within a single school or organization environment without the potential to compete against other teams or progress to championships or regional events.
FIRST Tech Challenge is for youth ages 12-18 in grades 7-12. Teams design and build a robot using a reusable kit of parts and compete in a season-specific challenge. The reusable kit can be programmed using a variety of coding languages. Learn more about at FIRST Tech Challenge in Iowa at www.ftciowa.org.
FIRST Robotics Competition
FIRST Robotics Competition is for youth ages 14 -18 in grades 9-12. Teams of 10 or more participants create a team brand, use teamwork skills and build and program an industrial-sized robot to play difficult games against other robots. Teams work under limited resources, time, and strict rules. Learn more about FIRST Robotics Competition at www.ia.first.org.
Team Blast Newsletter
We send out a biweekly newsletter to adult coaches, mentors, administrators, and friends.
When a team is registered for the season via the FIRST Dashboard, coaches and administrators are automatically added to this list.
Not registered yet? No problem.
You can sign up for our mailing list at any time.