Purpose
For superior technical or professional accomplishments in research, development, administration, education, and other engineering activities. The Citation recognizes alumni/alumnae eminently known for their professional competence and creativity.
Eligibility and Criteria
Faculty members of the College of Engineering are not eligible for the PACE award. However, faculty members who have left Iowa State University become eligible after a period of five (5) years.
The PACE award is limited to those who have either obtained a degree in engineering from Iowa State University or who have been enrolled in a program leading to an engineering degree at ISU. Technical Institute graduates are not eligible.
Submission Requirements
Please combine documents into a single PDF file before submission.

A nomination letter that provides a summary of accomplishments of the nominee and other evidence that clearly demonstrates attainment of the criteria of the award.
A brief CV/vita/biography of the nominee
Other (optional) supporting material deemed appropriate such as specific works of scholarship, media coverage items, announcements and recognitions.
Voluminous nominations are not useful.
Submit a CoE Award Nomination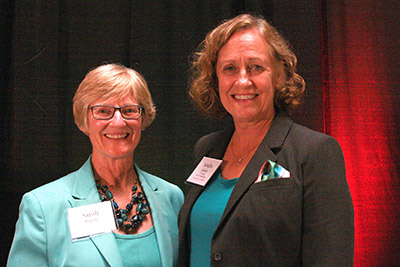 ---
Dr. Huiquan Wu, Ph.D. chemical engineering '01, 2017 PACE winner
---