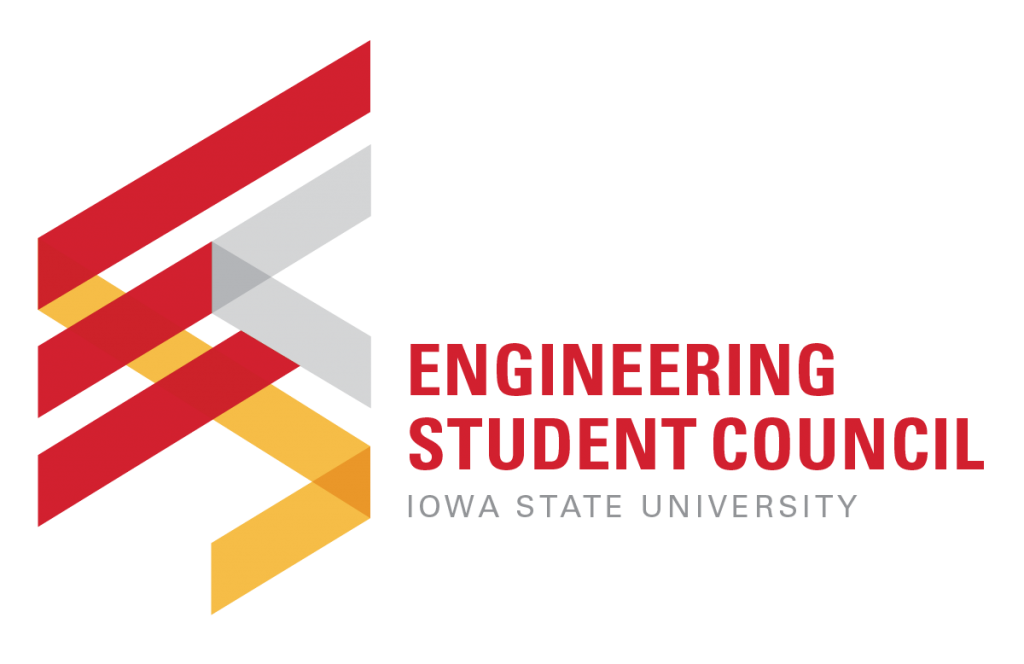 ---
---
Executives
Constitution
Become A Member
---
Engineering Student Council at Iowa State University
Engineering Student Council's mission is to promote and support engineering student
organizations.
This mission is achieved by doing the following:
Serving as liaison between students and College administration, and by recognizing achievement within the College.
Hosting events for the College of Engineering that help student organizations interact with each other. Additionally, providing opportunities for outreach events to the community.
Working closely with the Student Government Senators from our college to help them best represent our College of Engineering and student concerns.
Sponsoring Freshman Leaders in Engineering, an organization that teaches countless leadership lessons and provides networking opportunities.
Interfacing with the National Association of Engineering Student Councils where we learn from and network with other Engineering Student Council groups across the country.