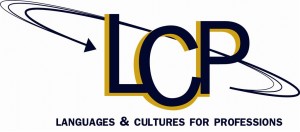 The Languages and Cultures for Professions Global Scholarship is granted to undergraduate LCP secondary majors in any language (or a minor in Chinese) who plans to study abroad and/or complete an international internship
Award recipients will have distinguished themselves through superior academic achievement in LCP course work that has prepared them for the professional experience abroad in the target language. Four awards of up to $2000 each are expected to be granted each year (at least two will be granted to LCP-Engineering students).
Eligibility Criteria:
GPA: 3.0 cumulative
Declared LCP major in French, German, Russian Studies, Spanish, or an LCP minor in Chinese
Study/Internship Abroad: candidates must have been accepted or have firm plans for a study abroad or international internship experience
Applications will be due April 1.
Please check back for the application form.  For questions about this scholarship, or the LCP program, please contact:
Nathan Henceroth (nhencero@iastate.edu)