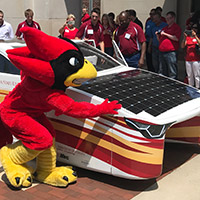 CoE Facts and Figures
Fall 2020 Engineering Enrollment

Undergraduate students: 7,597
Graduate students: 1,181

Internships, learning communities, study abroad, 80+ engineering clubs and organizations and hands-on experience help shape student success.
Average 93% placement rate six months after graduation with average starting salary of $69,114.
$105M in research expenditures in FY18.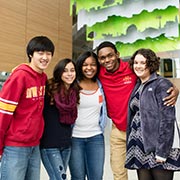 CoE Strategic Goals
Foster an inclusive culture for our students, faculty and staff through effective programming, engagement and accountability
Provide an effective and rigorous learning environment for engineering students
Enhance the college's research profile by conducting high impact research that is responsive to society's grand challenges
Develop diverse partnerships to help businesses, communities and the college prosper and grow