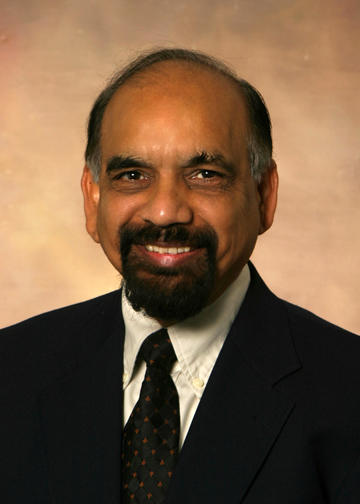 Vinay Dayal
Associate Professor
Engineering Associate, Center for Nondestructive Evaluation
Main Office
2353 Howe Hall
Ames, IA 50011-2271
Phone: 515-294-0720
Fax: 515-294-3262


Education
Ph.D. Texas A&M University, College Station, TX, 1987
M.S. University of Missouri-Rolla, Rolla, MO, 1983
B.Tech. Indian Institute of Technology, Kanpur, India, 1972
Expertise
Non-contact and non-invasive methods of flaw detection in composites
NDE of wind turbine blades made of composites
Composite aerospace structures: design and analysis
Research
Interest Areas
Non-contact and non-invasive methods of flaw detection in composites
NDE of wind turbine blades made of composites
Composite aerospace structures: design and analysis
Selected Publications
Nikhil Kumar, Vinay Dayal, and Partha P. Sarkar, Failure of wood-framed low-rise building under tornado wind loads, Engineering Structures, 39, June 2012, pp 79-88.
Thampi, H., Dayal, V. and Sarkar, P. P. (2011). "Finite Element Analysis of Interaction of Tornados with a Low-rise Timber Building," Journal of Wind Engineering and Industrial Aerodynamics, Vol. 99, pp. 369-377.
V. Dayal, "Conceptual Design of Unpressurized Shelters on Lunar Surface," J of Aerospace Engineering, 22(4), Oct. 2009, pp396-402.
David K. Hsu, Vinay Dayal, and Daniel J. Barnard, "Heat-Induced Disbonding and Degradation of Adhesive Bonds in Honeycomb Sandwich Structures," Materials Evaluation, July 2009, pp.843-850.