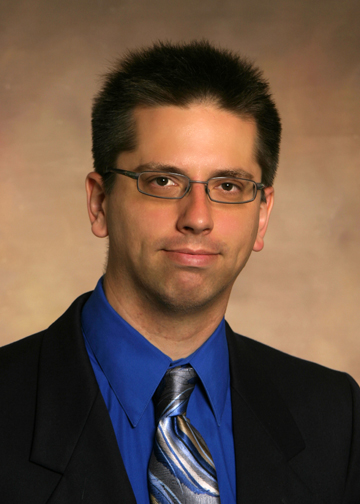 Stephen Holland
Associate Professor
Engineering Associate, Center for Nondestructive Evaluation
Main Office
2331 Howe Hall
Ames, IA 50011-2271
Phone: 515-294-8659
Fax: 515-294-7771


Education
PhD.,Theoretical and Applied Mechanics, Cornell University, 2002
BS, Electrical Engineering, Cornell University, 1997
Interest Areas
Vibrothermographic nondestructive testing.
Location of leaks in spacecraft
Finding flaws – cracks in metals, delaminations in composites through heat signatures
Selected Publications
R.S. Reusser, D.E. Chimenti, R.A. Roberts, and S. D. Holland, "Guided plate wave scattering at vertical stiffeners and its effect on source location", Ultrasonics (in press and available online, 2012)
S. D. Holland, Thermographic signal reconstruction for vibrothermography, Infrared Phys. Technol. (in press, 2011)
S. D. Holland, C. Uhl, Z. Ouyang, T. Bantel, M. Li, W. Q. Meeker, J. Lively, L. Brasche, and D. Eisenmann, Quantifying the Vibrothermographic Effect, NDT&E Intl. (in press, 2011)
J. Renshaw, S. D. Holland, and R. B. Thompson, "Measurement of crack opening stresses and crack closure stress profiles from heat generation in vibrating cracks", Applied Physics Letters 93, 081914 (2008)
S. D. Holland, D. E. Chimenti, R. Roberts, and M. Strei "Locating air leaks in manned spacecraft using structure-borne noise", Journal of the Acoustical Society of America 121(6), 3484-3492(2007).