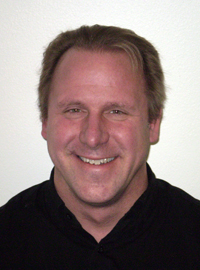 David Sly
Main Office
3031 Black Engr
Ames, IA 50011-2164
Phone: 515-296-3120
Fax: 515-296-3229


Interest Areas
Dave Sly's research examines the integrated planning and analysis of products and their corresponding manufacturing processes in discrete part machining and assembly based organizations. Dr. Sly focuses on the manufacturing process management (MPM) component of this workflow which typically sits between product data management (PDM) and enterprise resource planning (ERP) systems. In this capacity, Dr. Sly studies the workflow and data based relationships between common process engineering tasks, such as Time Estimation, Ergonomics Assessment/Analysis, Assembly Line Balancing, Factory/Workplace Design, Product Flow Analysis, and Work Instruction Authoring/Deployment. Dr. Sly is President of Proplanner, which is an MPM software firm located at the ISU Research Park. Proplanner sells an MPM framework consisting of several integrated process engineering applications for use by medium to large discrete manufacturers. The Proplanner process engineering suite is developed in the Microsoft.NET environment and is concurrently deployable via LAN and the Internet. Dr. Sly is also developing and executing the new Sales Engineering courses and proposed Minor within the IMSE department. In this capacity, he develops lecture materials and in-class workshops for the on-campus and distance education students.
Selected Publications
D. Sly, MPM – Leveraging PLM Downstream: Product to Process Integration, CPDA Conference Presentation, 2004.
D. Sly, 2003, Transport Effort: A metric for the evaluation and benchmarking of automotive assembly plants, Doctoral Dissertation, ISU.
D. Sly, 2002, A Study in Process Engineering Methods and Applications in Use Within American Manufacturers, IMEP Research Project
.