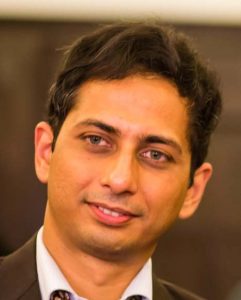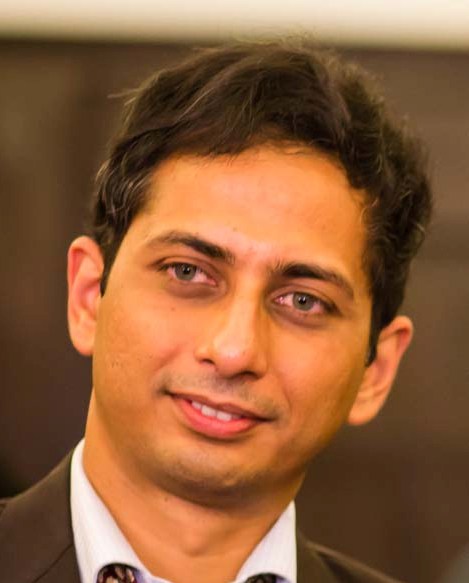 Sid Pathak
Title(s):
Assistant Professor
Materials Science and Engineering
Office
2220BP Hoover Hall
528 Bissell Rd.
Ames, IA 50011-1096
Information
Links
Education
Ph.D. in Materials Science and Engineering, June 2009, Drexel University, Philadelphia, PA, USA
Bachelor of Technology, Metallurgical Engineering, April 2003, National Institute of Technology (formerly Regional Engineering College), Warangal, A.P., India
Honors and Awards
Research Awards
2020 NSF EPSCoR Research Fellow
2019 DARPA Young Faculty Award
Selected to represent TMS at the 2019 Emerging Leaders Alliance (ELA) Conference and be part of a cadre of over 60 leaders from a broad cross-section of the engineering community
Chosen as one of the 2019 Top UNR Researchers for the UNR Top Researcher Portrait project. This portrait gallery is organized around the theme of "Go Where Knowledge Leads," and celebrates UNR's recent R1 Carnegie® Classification https://www.unr.edu/go
Incoming Chair 2020, Center for Integrated Nanotechnologies (CINT) at Los Alamos National Laboratory (LANL) – Sandia National laboratory (SNL). Users Executive Committee (UEC)
Recipient of the 2017 TMS MPMD (Materials Processing & Manufacturing Division) Young Leaders Professional Development Award
Winning LANL entry, 2012-13 National Institute of Justice Body Armor Challenge: 'How Long Does Body Armor Really Last?' Phase I winner, and Phase II finalist for this challenge.
Micrography Awards
Research work on carbon nanotubes selected for the Carnegie Mellon's MoonArk project 2016. The work selected here is expected to travel to the Moon (!!) aboard a lunar lander. When the lunar mission is finished, it is intended that the MoonArk will remain on the Moon as an enduring time capsule depicting element of Earth's art, architecture, design, music, drama, ballet, poetry, sciences, humanities, and technologies.
Research work has been featured three times as cover images for the Materials Today journal

Work on carbon nanotubes (CNT) selected as the cover image for 2012 for Materials Today through an international level competition.
Work on carbon nanotube (CNT) micropillars selected as the cover image for Sep 2010 for Materials Today through an international level competition. http://www.materialstoday.com/mt/cover-comp/2009
Finalist for the 2005 international cover competition for Materials Today.

First prize in the NanoArt 2011 International Online Competition http://www.nanotech-now.com/columns/?article=550
Teaching Awards
Awarded the 2019 Senior Scholar Mentor award by the University of Nevada, Reno and the Nevada Alumni Association https://www.unr.edu/nevada-today/news/2019/spring-2019-senior-scholars
Instructor for the 2018-19 senior design team that won Second Prize in the ASM Foundation Design Competition. As the Second-Place winner, our team received $1,500 plus up to $500 travel assistance to attend the MS&T '19 in Portland, Oregon
Interest Areas
Nano-mechanics, small scale mechanics
Mechanistic design of multi-layered nanocomposites:

Materials under extreme environments
Physical metallurgy
Shape memory alloys

Establishing processing-microstructure evolution linkages in polycrystalline metals
Solidification in micro-gravity
Biomechanics of hierarchically structured biomaterials (enamel, bone)
Publications
#

Title

Journal

Year

1

Structure and Properties of Pseudomorphically Transformed bcc Mg in Mg/Nb Multilayered Nanolaminates studied using Synchrotron X-Ray Diffraction

Journal of Applied Physics, Manish Jain, Nenad Velisavljevic, J. Kevin Baldwin,Marko Knezevic, Nathan A. Mara, Irene J. Beyerlein, and Siddhartha Pathak

2019

2

Quantifying the mechanical effects of He, W and He+ W ion irradiation on tungsten with spherical nanoindentation

Journal of Materials Science, Jordan S Weaver, Cheng Sun, Yongqiang Wang, Surya R Kalidindi, Russ P Doerner, Nathan A Mara, Siddhartha Pathak

2018

3

Comparing irradiation induced damage in He, W and He+W ion irradiated tungsten using spherical nanoindentation

Journal of Materials Science, JS Weaver, C Sun, Y Wang, SR Kalidindi, NA Mara, and S Pathak

2017

4

Probing nanoscale damage gradients with spherical nanoindentation

Scientific Reports, S Pathak, SR Kalidindi, J Weaver, Y Wang, R Doerner, N Mara

2017

5

Strong, Ductile, and Thermally Stable bcc-Mg Nanolaminates

Scientific Reports, Siddhartha Pathak, Nenad Velisavljevic, J. Kevin Baldwin, Manish Jain, Shijian Zheng, Nathan A. Mara, Irene J. Beyerlein

2017

6

Spherical nanoindentation of proton irradiated 304 stainless steel: a comparison of small scale mechanical test techniques for measuring irradiation hardening

Journal of Nuclear Materials, Jordan S. Weaver, Siddhartha Pathak, Ashley Reichardt, Hi T. Vo, Stuart Maloy, Peter Hosemann, and Nathan A. Mara

2017

7

Investigations of orientation and length scale effects on micromechanical responses in polycrystalline Zirconium using spherical nanoindentation

Scripta Materialia, S Pathak, SR Kalidindi, N.A. Mara

2016

8

Vertically Aligned Carbon Nanotubes, Collective Mechanical Behavior

Encyclopedia of Nanotechnology (Springer) 2nd edition pp 1-20, S Pathak, S Hutchens

https://doi.org/10.1007/978-94-007-6178-0_387-2 ISBN 978-94-007-6178-0

2016

9

Spherical Nanoindentation Stress Strain Curves

Materials Science and Engineering: Reports Volume 91, pg 1–36 S Pathak, SR Kalidindi

2015

10

Local Relative Density Modulates Failure and Strength in Vertically Aligned Carbon Nanotubes

ACS Nano Vol 7, No 10, pg 8593-8604 S Pathak, N Mohan, E Decolvenaere, A Needleman, M Bedewy, AJ Hart, JR. Greer

2013

11

Studying Grain Boundary Regions in Polycrystalline Materials Using Spherical Nano-Indentation and Orientation Imaging Microscopy Nominated as finalist for the Journal of Materials Science Robert W. Cahn Best Paper Prize for 2012 (the "Cahn Prize")

J. Materials Science, Volume 47, Issue 2, pg 815-823 S Pathak, J Michler, K Wasmer and SR Kalidindi

2012

12

Viscoelasticity and high buckling stress of dense carbon nanotube brushes

Carbon Vol 47, pg 1969-76 S Pathak, ZG Cambaz, SR Kalidindi, JG Swadener, Y Gogotsi

2012

13

Size effects in Al nanopillars: single crystalline versus bicrystalline

Acta Materialia 59(11), pg 4416-4424 A. Kunz , S Pathak, J. R. Greer

2011

14

Determination of the effective zero-point and the extraction of spherical nanoindentation stressstrain curves

Acta Materialia 56, pg 3533-3542 S R. Kalidindi, S Pathak

2008
Departments
Affiliations
Interests