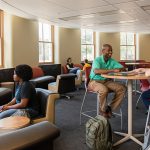 Future students and visitors coming to check out the engineering side of campus get started with their tour at the Harpole Welcome Center.
Both ends of the floor house engineering student services.
---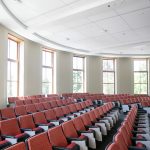 This floor features two state-of-the art classrooms, along with the Hayes Auditorium that seats 177 students.
The student interaction spaces offer students a place to work together in teams on a variety of projects or prepare for class.
---
Engineering Career Services occupies this floor, as well as an interactive classroom, several meeting and interview rooms and the Denny Conference Room.
In the rotunda area, the columns are original to the building and feature a scagliola finish – scagliola is an old Italian process of applying layers of a plaster-like material to building elements to provide a look that imitates marble. The layers of work are then finished with linseed oil for brightness and then beeswax to protect it. Scagliola provides a more complex texture and richness of color not normally seen in natural marble. The columns are also unique in that they are hanging in tension from a large truss in the wall – remember, they are directly above the auditorium and there are no columns in the auditorium! This is a unique structural approach today, let alone in 1900.
---
The dean's administrative offices are on this floor, which includes associate and assistant deans, human resources and fiscal offices, as well as suites for communications and development.
The building originally had seven skylights, and one was restored in a location that brought light into the original engineering museum, which became the engineering reading room. This now opens into the 4th floor connecting the dean's suite to the 3rd mezzanine.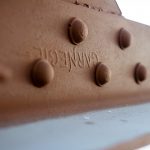 The roof trusses are among the last of Carnegie Steel shipped from the Carnegie steel plants in Pittsburgh, Pennsylvania. Andrew Carnegie sold the mills to US Steel in 1901. You can see the Carnegie stamp throughout the exposed trusses, and one is especially visible at the trusses at the north end of the area, just to the side of the sprinkler heads.
---
Quilts belonging to the family of Anson Marston donated to the College of Engineering.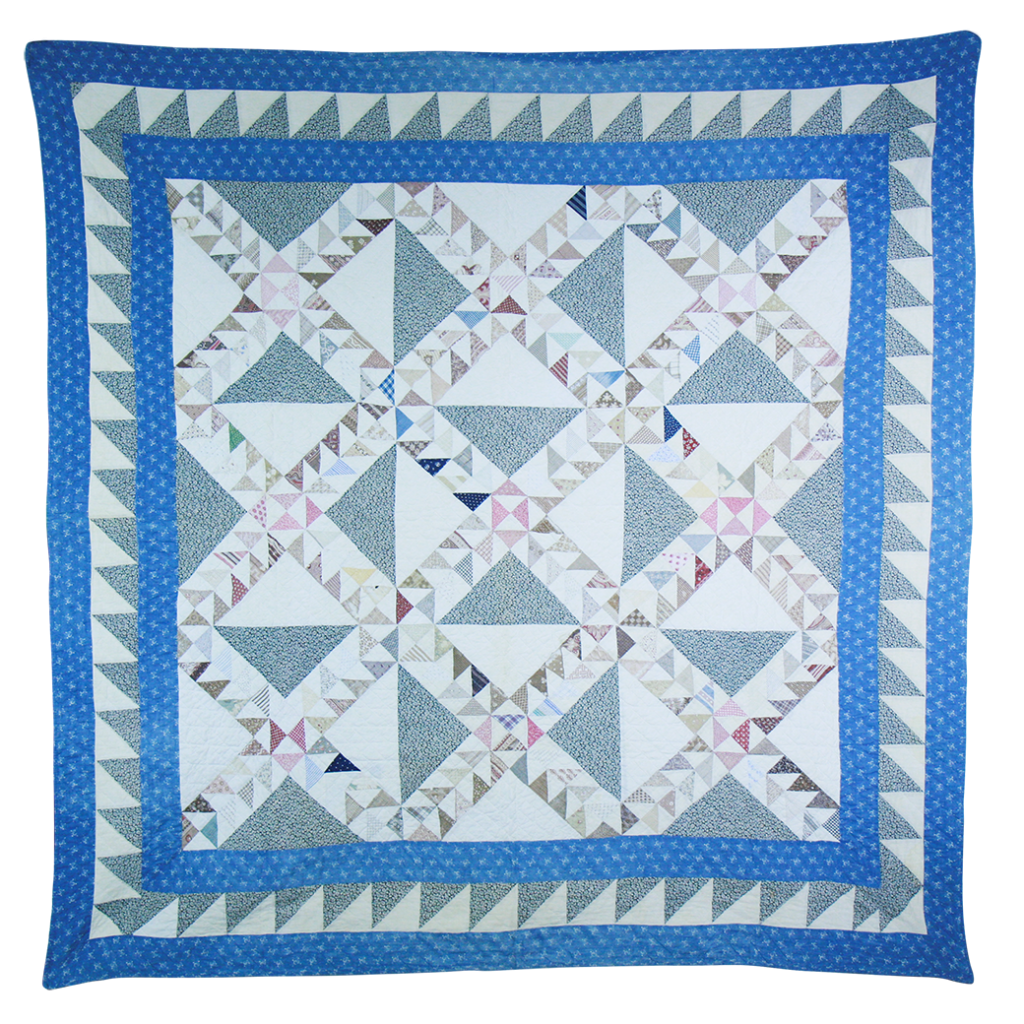 ---
---