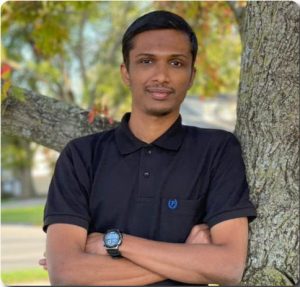 Sarath Babu
Title(s):
Research Scientist II [E CPE]
Office
613 Morrill Road
Room 306 Durham Center
Ames, IA 50011
Information
I am currently working as a Research Scientist at the Department of Electrical and Computer Engineering (ECpE), Iowa State University (ISU) and affiliated to Center for Wireless, Communities, and Innovation (WiCI). My work focuses on the project ARA: Wireless Living Lab for Smart and Connected Rural Communities. More information about me can be found at my personal page.
Education
Ph.D., Indian Institute of Space Science and Technology, India (2021)
M.Tech., National Institute of Technology Calicut, India (2011)
B.Tech., Mahatma Gandhi University, India (2009)
Research Interests
Primary Focus: Next Generation Networking Infrastructures, Software Defined Networks (SDN), and Systems Security
Additional Areas of Interest: Complex Networks and Intelligent Transportation Systems
Publications
Complete list of publications can be found at my Google Scholar profile.
Selected List of Publications
Departments
Affiliations