Student Retention Coordinator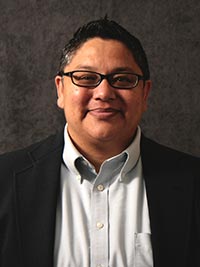 Santos Núñez    Email: snunez@iastate.edu
Santos is from Decatur, Texas and her family originates from Monterrey, Nuevo Leon, Mexico.  She is the Student Retention Coordinator for Multicultural and International students.  She has a Master's degree from the University of South Carolina and a Bachelor's degree from the University of North Texas.  Santos began her career in education teaching in the public school system in Texas and later went on to work in student affairs including housing, multicultural affairs as well as being an academic adviser.  In her role as the Student Retention Coordinator, she assists with the Engineering International Student Network programs and develops other programs that support the academic social and professional development of international and multicultural students in the College of Engineering.  
Engineering Global Friends Student Coordinator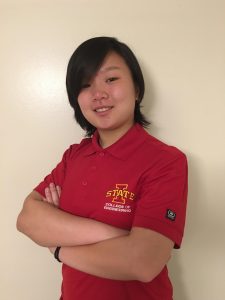 Ying Xi "Kimmo" Soo          Email: engss_kimmo@iastate.edu
Kimmo is a senior in Industrial Engineering and from another side of the globe, Malaysia. She transferred from her college in Malaysia to ISU in Fall 2016.  She first started working at ISU Dining to get more familiar with the campus. After that, she found her current position as a student coordinator which she feels is completely different from her dining job. She has held multiple leadership positions on campus, such as international student orientation leader, Destination Iowa State (DIS) team leader and Career Fair Head Ambassador. In Spring 2018, she was selected to be part of IE Honors Society, Alpha Pi Mu.
Kimmo leads the Engineering Global Friends program. She organizes the application process for a buddy program that matches international and U.S. engineering students. Spring 2018 was the first semester for the program and Kimmo successfully planned a launch event, bi-monthly programs, and closing reception at Perfect Games for 13 student participants. Throughout the semester Kimmo coordinated communication with participants and kept reports of meetings held between each student pair (pairs met at least one hour each week). Information for the Fall 2018 Engineering Global Friends will be available here in August.