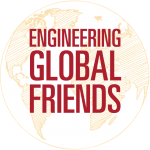 New for Spring 2018! Thank You to the sixteen students who participated in our Fall '18 program!
Come back at Fall 2019!
Engineering Global Friends provides an intentional and engaging program that welcomes international and U.S. engineering undergraduate students into connection with each other.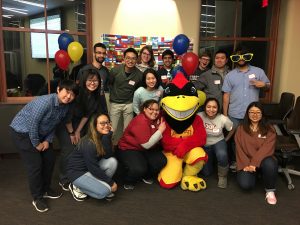 DETAILS
Students will be paired, one international student with one domestic student (undergraduate engineering students only)
Pairs are expected to met once a week with two programs a month being organized by the Engineering Global Friends Student Coordinator
an eleven-week program
SEMESTER EVENTS
Events are free of charge to Engineering Global Friends participants and include:
Meet and greet
On campus: Bowling and Billiards, lunch at the ISU Tearoom, Athletic Events, group meet-ups at ISU Afterdark, shows/theater at ISU's Stephens Auditorium
Visits to theater, museums, and other Iowa attractions
End of the semester event
EXPECTATION AND REQUIREMENTS
Attend the initial "Meet and Greet"
Use Canvas as an official communication tool and submit a weekly activity summary
Respond to emails in a timely manner
Keep an open mind about your partner's culture, language ability, and time
Show interest in your partner, ask question, and choose good conversation starters
Be open about activities that EGF suggests
BENEFITS OF PARTICIPATION
Opportunities to learn about other cultures and make other connections
Earn a friendship across the world
A great resume builder
Get involved in campus
Access to events at no cost
Earn an international peer mentor certificate
CONTACT US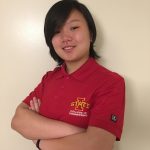 Student Coordinator: Ying Xi "Kimmo" Soo 
Email: engss_kimmo@iastate.edu 
Read about Kimmo on our Staff page.