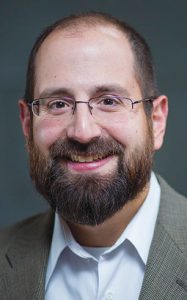 Promoting an accessible, responsive approach to engineering education
A new initiative in the Department of Electrical and Computer Engineering will help a pool of talented students pursue a degree in engineering.
The project, called ECSEL: Electrical, Computer, and Software Engineers as Leaders, is part of the National Science Foundation's Scholarships in Science, Technology, Engineering, and Mathematics (S-STEM) program, which provides financial support to help low-income, academically talented students obtain STEM degrees and enter the workforce or graduate study.
The program will fund 582 scholarships over the next five years for students majoring (or preparing to transfer) in electrical engineering, computer engineering and software engineering.
"We're also creating what we are calling an ecosystem of academic and co-curricular support for these students, providing them with an experience that will not only encourage them to stay in their STEM field of choice but also give them the tools to excel," says Joe Zambreno, associate professor of electrical and computer engineering and principal investigator of the project.
The program is a multi-institutional, collaborative partnership between the Department of Electrical and Computer Engineering, Program for Women in Science and Engineering, Des Moines Area Community College and Kirkwood Community College, and Zambreno says the group will leverage the individual successes of each partner as the program grows.
"We are looking at the entire process of earning a degree in STEM and identifying ways to make it better, whether it's making sure classes transfer from community college to Iowa State or offering leadership development opportunities that keep the students engaged in their learning and growth," he adds.
An important aspect of the project will be the team's research studies of the ecosystem of supports that will accompany the project. Zambreno says the group will investigate how underrepresented minorities, including women, in STEM fields develop their professional and career identity using both qualitative and quantitative metrics.
"Knowing what motivates individuals can help us make adjustments to the learning environment we offer," he adds. "The more we can do to encourage diversity in thought and culture in STEM, the better the fields will be."