Life at Iowa State
Iowa State University is conveniently located in the heart of the Midwest in Ames, Iowa—just 30 miles north of Iowa's capital city, Des Moines. Ames recently was named one of America's most livable small cities, and Iowa State's campus has been called one of the top 25 most beautiful campuses in the country. You can go to Broadway musicals, concerts, cultural events, and Big 12 conference sporting events, as well as experience dozens of local restaurants and shops, movie theaters, bowling alleys, golf courses, an ice skating rink, bike trails, and more!
Getting Around Ames
The city's CyRide bus system provides a safe and easy way for students to get anywhere in town. Executive Express bus service offers daily affordable transportation from the Des Moines International Airport to campus.
See the university's Visitors website for more information about life at Iowa State.
Social Activities
Outside of the research experience, social events with other REU students at Iowa State will be available. REU students also will have the opportunity to access the university's recreational facilities.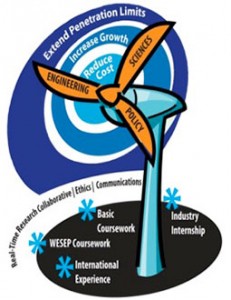 This Research Experience for Undergraduates is sponsored by the National Science Foundation.