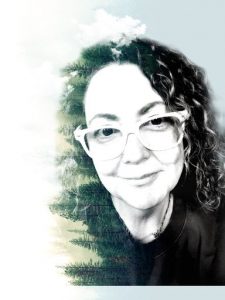 Sara K Harris
Title(s):
Business Administrator III [E CPE]
Office
2208 Coover
2520 Osborn Dr.
Ames, IA 500111046
Information
experience
business administrator 3 • i.s.u., ecpe • 7/2020 – Present
Manage financial, business, and operational affairs of the academic department's day-to-day operations; administrator for faculty committees such as Search, Honors & Awards, Student Professional Development, Seminar. Oversees staff and faculty development, facilities management, and space utilization.
administrative specialist 2 • i.s.u., ecpe • 4/2007 – 7/2020
Manage day-to-day operations of the ECpE Main Office and several faculty committees. Provide executive support and strategic analysis to the department chair. Serve as the department's HR Liaison; manage post-doc hiring, paid and non-paid visitor requests, and visa processes for faculty and visitors. Supervise department secretary, and 5 student workers.
program manager, central iowa • kaplan test prep • 4/2000 – 4/2007
Responsible for the P&L of the central Iowa center for KTP. Hired, trained, and managed part-time instructors. Marketed and filled prep classes for college, grad/professional school, as well as licensing exams for medical/nursing students.
unit secretary, zoonotic diseases • usda / ars / nadc-ames • 10/1992 – 4/2000
Responsible for day-to-day operations of the research unit related to administrative support of the Research Leader and the unit scientists and staff.
accomplishments/honors/service
2013 & 2009 ECpE Mervin S. Coover Distinguished Service Award
2008 P&S Outstanding New Professional Award
Zeta Phi Beta Sorority, Inc.
2022-present Treasurer, State of Iowa
2020-present Treasurer, Nu Mu Zeta Alumni Chapter
2018-19 Secretary, Sigma Epsilon Zeta Alumni Chapter
College and University Professional Assoc. for HR Iowa Chapter
2014-2016 Board Member (2014-15 Board Secretary)
education
b.s. economics • 8/1991 • university of Iowa
mba marketing • 12/1998 • iowa state university (Specialized in marketing)
skills
project management, strategic planning, executive administrative support, human resources (general), bookkeeping, parliamentary procedures, and public speaking
Departments
Affiliations
Interests