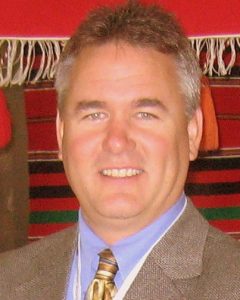 Neal Hawkins
Title(s):
Director Research Administration [ITRNS]
Associate Director for InTrans
Co-Director for the REACTOR Lab
Adjunct Assistant Professor for Civil, Construction and Environmental Engineering
Office
2711 S. Loop Dr. Ste 4700
Ste 4700 Research Park 4
Ames, IA 500108664
Information
Mr. Hawkins has 32 years of experience in traffic engineering, operations, and safety. He has worked as a city traffic engineer, consultant, and for the last 18 years as an academic researcher. His work supports operations research, safety, pavement markings, speed management, and community growth.
Neal serves as the Associate Director for the Institute for Transportation at Iowa State University (InTrans). Neal serves as PI and/or Co-PI on a number of projects and co-directs the CTRE Real-Time Analytics of Transportation Data (REACTOR) laboratory which is a multi-disciplinary research endeavor. Neal continues to work at the national level managing the Aurora pooled fund which includes 18 DOTs focused on Road Weather Information Systems.
Departments
Affiliations