Welcome! We're excited to see you at our events this Fall!
Our big events for Fall are the Engineers' Week Golf Tournament and Pi Mile Run!
Engineers' Week is a student organization in the College of Engineering at Iowa State University. Dedicated to providing educational and social programming supporting student professional skill development, student/faculty engagement, and social opportunities to increase student interactions across 15 academic engineering majors.  Programming is offered fall and spring semesters, culminating with National Engineers Week each spring, held traditionally in February.   An executive team of 18 students coordinates planning annually, with numerous student volunteers assisting with annual program delivery.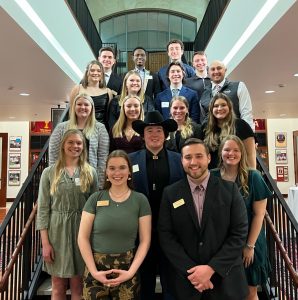 _____________________________________________________
Check out our LinkTree to Follow Us on Social Media!
Visit us here to see the latest updates and what's to come for 2023-2024!
---
Check out our video from Clubfest Fall 2021:
Do You Have Questions? Comments? Suggestions? Concerns? Thinking about joining?
Email us at: isueweek@gmail.com