Technology transfer success
Top 100
Iowa State University is once again listed among the top 100 worldwide universities granted U.S. patents during a calendar year. Iowa State has made the list every year since 2013 when the rankings began.
The Iowa State University Research Foundation Inc., which processes and holds patents tied to Iowa State research, is tied for No. 77 on the 2019 list. The list is compiled by the National Academy of Inventors and the Intellectual Property Owners Association.
31 patents
Researchers associated with the College of Engineering were awarded 31 patents in the last year for innovations ranging from heat-free solders, bio-based asphalts, plant phenotyping systems and more.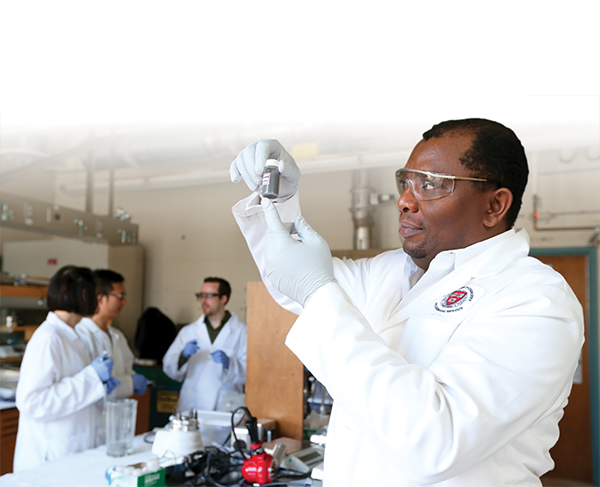 A patent was awarded last year for liquid-metal particles invented by Martin Thuo (foreground), associate professor of materials science and engineering, and Ian Tevis (back right), former postdoctoral associate, that can be used for heat-free soldering and other applications.