STORM SIMULATOR TOPS LIST
The Department of Aerospace Engineering's tornado microburst simulator tops the list of AccuWeather's natural disaster research facilities. The simulator is part of Iowa State's Wind Simulation and Testing Laboratory and creates miniature tornadoes that move across a structure to study of how different tornado parameters and different building shapes impact storm damage.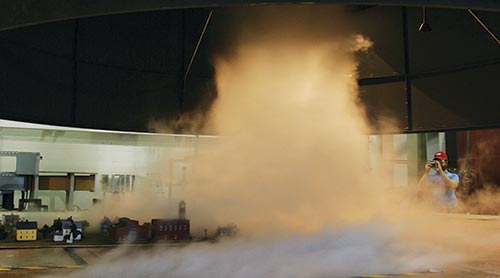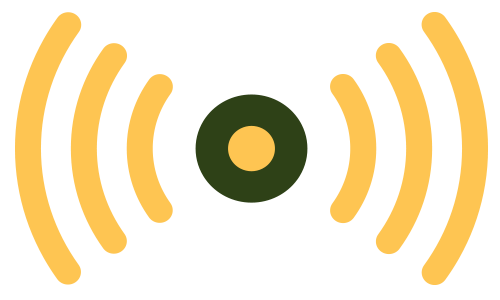 RESONANT SENSORS FOR HEALTH AND AGRICULTURE
An interdisciplinary research group led by Nigel Reuel, assistant professor of chemical and biological engineering, is developing low-cost, flexible resonant sensors and wireless readers for detection of enzymes, proteins, biofilms, tissue types and ions. DuPont is an industrial partner on the NSF-funded work, which has broad applications in health and agricultural fields.
MOVING AT THE SPEED OF HPC
Iowa State is now home to a new $1.6 million high performance computer cluster, with twice the computation power as previous clusters on campus. NOVA can process 1.3 petabytes of data and adds Volta GPUs, opening new doors in research ranging from machine learning to data analytics in digital agriculture and beyond. NOVA is funded by a National Science Foundation project led by Arun Somani, Anson Marston Distinguished Professor in Engineering, through the Major Research Instrumentation program.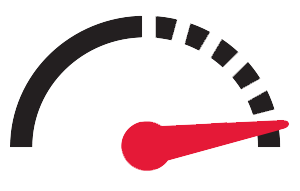 SHAKING UP COMPOSITE MATERIALS
Jaime J. Juárez, an assistant professor of mechanical engineering, is using acoustic fields to form stronger, more durable particle-polymer composite materials. His technique may be a step forward in additive manufacturing, enabling the effective simultaneous deposit of different materials on parts and products.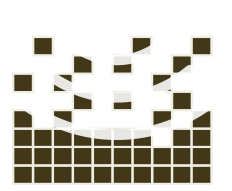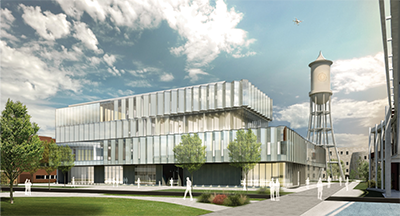 SUPPORT FOR INNOVATION
A $6 million gift from The Boeing Company will support Iowa State's Student Innovation Center and opportunities for hands-on, undergraduate research experiences. "Boeing is committed to inspiring the next generation of innovators and equipping them with the skills they need to excel in the modern workforce," said Dennis Muilenburg ('86 aero engr), Boeing chairman, president and chief executive officer. "The Student Innovation Center at Iowa State University will help encourage innovation on campus and in graduates' future careers, positioning them for success in STEM-related fields."
BACKPACK FULL OF SUNSHINE
Mechanical engineering senior Courtney Beringer has spent three years designing, developing and prototyping a solar panel equipped backpack. The bag includes a removable solar panel and battery capable ofcharging a laptop – and is designed with all the features of conventional backpacks, including a water bottle holder. Beringer's project recently won first place in an International Textile and Apparel Association student paper competition.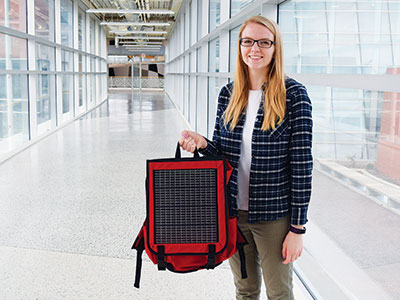 Real-world education for real-world engineering problems
Kristen Cetin leads a team of Cyclone Engineers working to develop classroom teaching methods that better mirror the real world work of engineers.
"Engineers face complex problems on the job site. There's no single solution and many constraints," says Cetin. "Since most students go into industry, it's important that we as faculty try to understand—and adapt to—that method of thinking."
Cetin, assistant professor of civil, construction and environmental engineering, and team members, Bora Cetin, assistant professor of civil, construction and environmental engineering, and Benjamin Ahn, assistant professor of aerospace engineering, are investigating how engineering students, faculty and professionals approach "illstructured" problems.
The researchers are observing and analyzing the problem-solving process of students, faculty and professional engineers to determine similarities and differences intechniques. From the study results, the team will develop course materials or best-practice teaching recommendations to help make the engineering classroom more like the engineering real world.
Catalyst for collaboration: Electric Power Research Center
The Electric Power Research Center brings together electric power researchers at Iowa State with experts in industry, national labs, state and federal agencies, and national trade associations to solve the challenges of rapidly changing power systems.
Formed in 1963, the EPRC has grown to include faculty from eight Iowa State departments, nine industrial members and other utility collaborators that work together on research in grid resilience and security, renewable power source integration, planning and risk management in power markets, meteorological modeling and more.
The EPRC also funds graduate student research and offers professional education courses to help strengthen the future of the electric power systems field.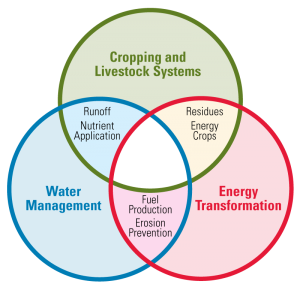 Preparing tomorrow's food-energy-water systems experts
Iowa State is home to a new National Science Foundation traineeship program preparing the next generation of food-energy-water (FEW) systems innovators. Open to both masters and Ph.D. students, the DataFEWSion program offers a unique focus on data-rich systems modeling at the intersection of energy transformation, water management, and cropping and livestock systems.
Faculty members from industrial and manufacturing systems engineering, agricultural and biosystems engineering, aerospace engineering, mechanical engineering, agronomy, economics, sociology and natural resource ecology and management will come together to prepare students for careers in research, policy making and bioeconomy entrepreneurship.
"Iowa State is a land grant university with a longtime strength in both agriculture and engineering – and valuable collaborations among experts in different aspects of FEW systems. It makes Iowa State the place to be if students are interested in any type of FEW career," said Sarah Ryan, Joseph Walkup Professor in Industrial and Manufacturing Systems Engineering, who leads the DataFEWSion program. "We're looking forward to our first cohort of students starting this valuable interdisciplinary experience later this year."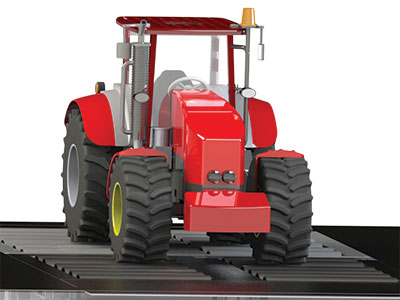 Dyno-might
Construction will soon start on a $2.9 million chassis dynamometer at the Iowa State Agricultural Engineering and Agronomy Farm.
The advanced off-road vehicle testing facility, one of just a few publicly available in the world, will make possible controlled dynamic testing of complete vehicle systems and advanced traction control systems. The state-of-the-art equipment will advance Iowa State's capabilities and expertise in developing and evaluating off-road and agricultural vehicle sensing and control systems and new power train concepts, as well as providing a controlled test platform to complement field tests.
Iowa State undergraduate and graduate students will also have new opportunities to get hands-on experience in sophisticated traction, power train and vehicle chassis performance testing skills.
Danfoss Power Solutions has committed more than $1.8 million to the facility. The chassis dynamometer will promote resource sharing and build on existing momentum between Iowa State and Danfoss, as well as other industry partners.
"The new chassis dynamometer is a valuable addition to our research, teaching and extension programs – and it's sure to lead to the discovery of next-generation agricultural engineering technologies and better prepare the next generation of Iowa State engineers and technology students," said Steve Mickelson, Charles R. and Jane F. Olsen Professor in Engineering and chair of agricultural and biosystems engineering.