Engineers' Week 2018 Presents to you.. Grant Imahara!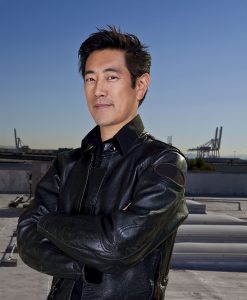 From Mythbusters to White Rabbit Project: Engineering Entertainment
Thursday, February 22, 2018, 8:00pm
Great Hall, Memorial Union
Former MythBusters designer and current star of the Netflix series "The White Rabbit Project," Grant Imahara, will visit Iowa State as a guest lecturer for Engineers' Week 2018!
"The White Rabbit Project" is a show about weird science and unusual tech that has been described as "Mythbusters in Wonderland." Imahara earned a BS in electrical engineering from the University of Southern California. He is also a former animatronics engineer and model maker for George Lucas's Industrial Light & Magic, the special-effects shop, where he worked on such movies as The Lost World: Jurassic Park, Star Wars: Episode I – The Phantom Menace, Terminator 3: Rise of the Machines and A.I.: Artificial Intelligence. He also worked on The Matrix Reloaded and Revolutions. He was even responsible for some animatronic movements by R2-D2 and the Energizer Bunny.
Imahara will present a lecture entitled "From MythBusters to The White Rabbit Project: Engineering Entertainment," about his experiences in engineering for entertainment purposes.
The event is free and open to the public. Seating in the Great Hall will begin at 7 p.m.
Engineers' Week looks forward to seeing you there!