Engineers' Week Banquet
This event is an invitation only event, including a  semi-formal dinner for students, club members and faculty to enjoy a sit down dinner.
If your engineering club or organization would like to be recognized at this event please fill out this form! We look forward to seeing you all at the Engineers' Week Banquet!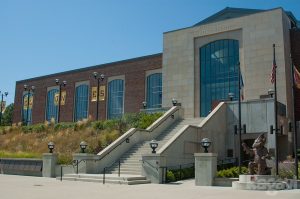 Speaking at the event will be a 2001 Mechanical Engineering graduate from Iowa State, Robin O'Calaghan, P.E., Business Line Manager at Kiewit Energy Group.
Awards will be presented for categories such as: the most involved club, faculty members of the year, club achievements and more!
Invite only and must RSVP to attend!
Date: Friday, February 23, 2018
Time: 5:45 – 8:00 PM
Location: Alumni Center
Cost: Sign up only
Outside food and beverages are prohibited.