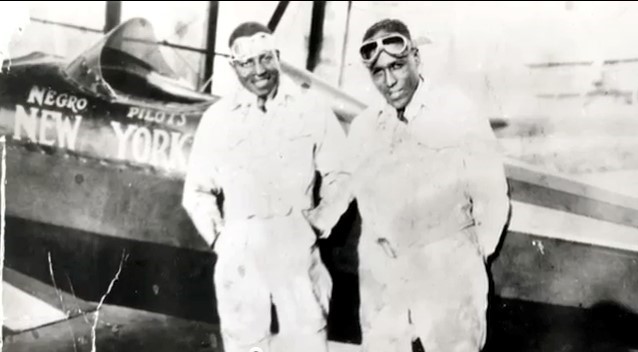 Fly back to 1932 and meet James Herman Banning, the first African American to fly across the United States. He and his mechanic, Thomas Cox Allen, will be portrayed on stage to share their adventures as they flew from Los Angeles, California, to Valley Stream, New York.
In an interactive living history event called The Flying Hobos, James Herman Banning (played by Broadway actor Jeantique Oriol) and Thomas Cox Allen (played by Broadway actor Lamar Cheston) tell their remarkable story. Afterward, they leave the stage, come down to the audience to answer questions — and possibly ask a few questions of their own.
The Flying Hobos is produced by The Greatest Story Never Told. The event is sponsored by Iowa Space Grant Consortium, NASA, and the Department of Aerospace Engineering.