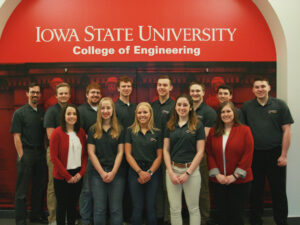 The Leadership Team of Engineering Leaders of Tomorrow is made up of dedicated students and advisers from the four core clubs. It is broken down into four committees. Each committee is responsible for a part of the conference. Further detail is given below, along with who leads each committee and their contact information.
Programming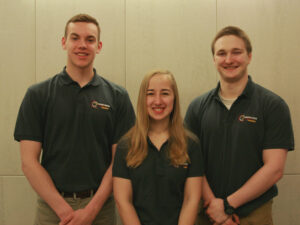 Programming has put together an exciting line up of conference sessions and key speakers. The individuals leading the sessions are made up of distinguished faculty, strong student leaders, and company professionals. You will walk away from each session bringing with you a new idea or way of thinking that will change your world. If you haven't already, check out the conference schedule under the "Conference Schedule" and "Sessions" tabs.
Tom Alleven
Tom is a senior in chemical engineering, with a minor in biomedical engineering. He is a current community adviser and has been a past president for Emerging Leaders in Engineering.  He is the Director of Programming within ELT. He coordinates session and keynote speakers for the conference. He hopes that the conference will act as a springboard for the students attending to help them achieve their future endeavors and life goals. He hopes that additional student organizations are inspired to join ELT for the future conferences. When you see him around campus, stop and say hi!
Abigail Koep
Abigail is a sophomore in chemical engineering with a minor in biomedical engineering. She is a part of the programming committee, so she helps the director of programming with coordinating sessions and coming up with keynote speakers. She is also the Olympic chair and a cluster mentor in Emerging Leaders of Engineering. She hopes that the conference will inspire people to make the most out of their careers.
Jake Rink
Jake is a freshman in Environmental Engineering.  He is a member of Water polo club, Freshman Leaders in Engineering, and Vice President of a residence hall floor.  He is on the Programming committee for ELT and helps with scheduling and determining the speakers.  Jake hopes that this conference will really help students network and learn what it means to be a leader.  Last year, he had a really positive experience and he wishes that others will be able to benefit from it too.
Corporate Relations
Corporate Relations has been recruiting only the finest companies to sponsor this new initiative. Each company sponsoring is not only getting great publicity for their brand but is making an investment in Iowa State engineering students. Take a look at the Fundraising Heads and their background below.
Joshua Bump
 Joshua is a junior in Software Engineering. He is an electrical team member of the PrISUm Solar Car Team. He has been both a finance and an outreach committee member for Engineering Student Council and is currently the Vice President of Finance for ESC. He is one of the two heads of corporate relations for Engineering Leaders of Tomorrow. He is responsible for reaching out to potential corporate sponsors and keeping track of the expenses for the conference. He hopes that this conference will be a way for students to be exposed to types of leadership groups on campus and prepare them with skills that they may need during college or after graduation in the workplace.
Ty Sandene
Ty
Sandene
is a Junior Aerospace Engineer at Iowa State University. He currently sits as the Engineering Student Council Co-President, Design Team Lead for the Micro-G NExt Project, and Aerodynamic Engineer for Formula SAE. Within ELT, he is one of the Co-Directors of Corporate Relations. He contacts potential corporate sponsors and manages the expenses for the conference. He is glad to be apart of another ELT conference and help impact student's leadership.
Julia Fox
Julia is a sophomore in Mechanical Engineering. She is part of the corporate relations subcommittee for Engineering Leaders of Tomorrow. She is responsible for communicating with companies to maintain and obtain new sponsors for the upcoming 2018 Engineering Leaders of Tomorrow conference. She is also involved in Society of Women Engineers as the Outreach- After School Chair. She is a Women in Science and Engineering (WiSE) student role model and a member of the Iowa State Women's Lacrosse Club.
Logistics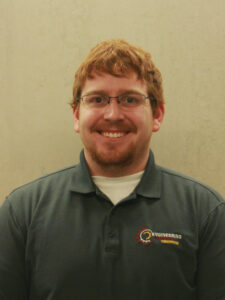 The Logistics Committee has been coordinating with all of the other committees, joining all of the ideas and making the Leadership Team act as one cohesive unit. They have also been coordinating with the Conference Planning and Management to provide the best meals and venue in Ames.
Matthew Maschmann
Matthew is a Senior double majoring in Agricultural Systems Technology and Industrial Technology , with a minor in Agronomy. He is a past President of Triangle Fraternity and is currently the Internal Vice-President for them. He is also a peer mentor for the Agricultural and Biosystems Engineering department. He is the Director of Logistics within ELT. He is responsible for coordinating with all the committees to determine what needs to be completed to have a successful conference. He hopes that the conference gives students the confidence to take up leadership roles and step out of their comfort zones.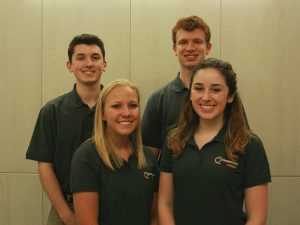 Marketing
If you are a student and have heard about us, then you probably interacted with the Marketing Committee. They are in charge of getting the word out about the conference, and communicating its many benefits to ISU students.
Shelby Baker
Shelby is a sophomore in Chemical Engineering with a minor in sustainability.  She is the VP of Membership for the Society of Women Engineers and on the Publicity & Merchandising Committee for E-Week.  She is a co-director of the marketing committee for ELT. She is responsible for making sure the social media outlets are updated, designing giveaways, and advertising for ELT.  She hopes this conference will be a way for all students to develop skills they can utilize through their time on campus and in the workplace.  If you see her around, feel free to say hi and ask any questions!
Evan Snawerdt
Evan Snawerdt is a sophomore in chemical engineering. He is a co-director of the marketing committee and his job is to help spread the word of the conference and appeal to students' interest in leadership to attend the conference. He updates the Facebook page for Engineering Leaders of Tomorrow, and loves interacting with others. He hopes this conference shows others the importance of leadership in engineering, and helps students gain knowledge and skills that will be applicable for the rest of their college and professional career. He loves talking to people, so if you have any questions feel free to ask him!
Emily Edwards
Emily Edwards is member of the marketing committee. for Engineering Leaders of Tomorrow. She is a sophomore in chemical engineering with a minor in biomedical engineering. Emily is also the Vice President of Publicity in the Society of Women Engineers. In ELT, she is responsible for updating social media and developing ideas on how to promote the conference.
Brad Welch
Brad is a freshman in Mechanical Engineering with a minor in Engineering Sales. He is an active member or FarmHouse Fraternity and part of the marketing team for ELT. He is responsible for helping maintain the social media accounts, advertise the conference, and draft designs for different ELT marketing items. He hopes this conference will help give students insight on what it takes to become a successful leader and professional in the future! As both an attendee and a planner for the conference, Brad is always happy to answer any questions you may have, so always feel free to say hey!
Advisers
The club advisers have been an integral piece to the Leadership team. They have provided insightful guidance in planning this conference. They are all distinguished professionals in their field at Iowa State.  Read more about each Iowa State Faculty member below.
 .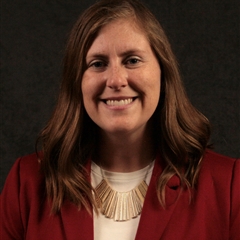 Holly Dunlay-Lott is the Association Classification Officer and Honors Liaison for The College of Engineering.  She is also the co-adviser for Emerging Leaders in Engineering and has been a co-leader on a short-term study abroad program to Australia. In addition to these roles, Holly sits on many college and university committees.  Holly's ELT role includes guiding the group, being a soundboard for the executive team and assisting the students with connecting with the appropriate people on campus to assist with the conference.  She hopes that students walk away with a better understanding of themselves and the tools to be successful leaders in every facet of their lives.  We hope to see you at the conference and if you are in 1300 Marston, stop in and say hi!
Katherine Friesen
Katherine is an instructor an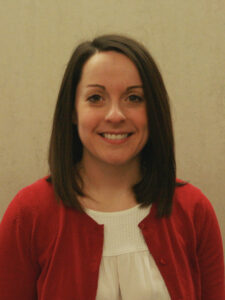 d graduate assistant for the College of Engineering and Leadership Studies Program. Her role is to provide leadership development opportunities for students in the College of Engineering. In addition to enrolling students in the minor and certificate program, she teaches the engineering leadership courses: ENGR 150, "Foundations in Leadership Learning and Development," ENGR 155, "Leadership in Engineering Student Organizations," and ENGR 250, "Leadership in Engineering Teams." She advises the Emerging Leaders in Engineering student organization and Engineering Leaders of Tomorrow conference, and holds leadership development workshops for student organizations and various programs on campus. Her role with ELT is to provide direction for leadership development programming and conference planning logistics. She hopes students find the networking at the conference invaluable to the development of their efficacy as a leader and capacity to participate in the leadership process. We are excited to meet all of our engineering students and be part of their leadership development journey! Make sure to come say hey!
Dr. Joel Johnson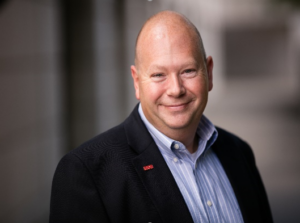 Dr. Johnson's formal education includes an Associate Arts degree from South Eastern Community College in Burlington, Iowa; a Bachelor of Science degree in History and Secondary Education and a Master's of Science degree in College Student Personnel from Western Illinois University; Macomb, Illinois.  Dr. Johnson completed a Ph.D. within Educational Leadership and Policy Studies at Iowa State University, with an emphasis on Community College Leadership in 2013. Research interests include understanding factors that influence student vocational decisions in science, technology, engineering, and mathematics (STEM) fields for both community college and college/university settings.  Additional research interests include factors influencing student success and retention for first and second year students; and student leadership/professional competency development.
Professional work experience includes 21 years working with student success and retention initiatives.  This includes the past 9 years as the Director of Engineering Student Services at Iowa State University. In this role, he provides oversight for the college's undergraduate and graduate recruitment efforts and student services/retention programs.  In addition, Dr. Johnson serves as an advisor for several student organizations within the engineering college, supervises the Advanced Manufacturing Systems Lab, and instructs a course within the colleges Leadership Certificate/Minor.  Finally, Dr. Johnson maintains a term graduate faculty appointment within the School of Education at ISU, serving on Ph.D. Program of Studies committees for multiple students within the College of Education.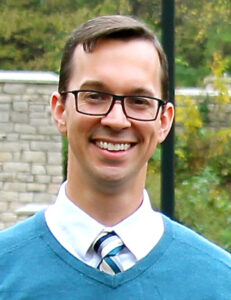 Dr. Schneider is currently an Associate Professor of Chemical and Biological Engineering and the adviser to Triangle Fraternity. He is a member of several committees and organizations at ISU including the Chemical and Biological Engineering Department curriculum committee, the College of Engineering curriculum committee and the Faculty Senate. He has been advising the student organizers of the ELT conference over the past several months. He hopes the conference demonstrates to students that leaders can have vastly different personality traits and that leaders should strive properly appreciate diversity in viewpoint. Dr. Schneider loves interacting with students and building close relationships with them as they grow both professionally and personally and looks forward to seeing the fruits of the conference.