Below are biographies of the 2017 Conference speakers.
2018 Conference Speakers can be found here.
Closing Speaker 
Dean Sarah Rajala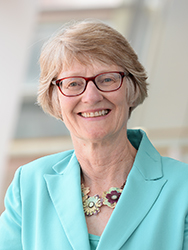 Dean of Engineering Sarah Rajala (Rye-ah-lah) became the 12th dean of the College of Engineering at Iowa State University on April 1, 2013. She leads the largest college on campus and is responsible for more than 9,600 students, 500 faculty and staff, 12 academic majors, multiple research centers and programs, and 11 buildings that comprise the engineering complex.
Rajala is an internationally known leader who has served on many academic and association boards. She is a former president of the American Society for Engineering Education and chaired the Global Engineering Deans Council. She was named a 2016 ABET Fellow award recipient; the 2016 national engineer of the year award by the American Association of Engineering Societies; and received the 2015 national Harriett B. Rigas Award from the Institute of Electrical and Electronics Engineers Education Society honoring outstanding female faculty.
Rajala's previous leadership positions were at North Carolina State University as associate dean for research and graduate programs and associate dean for academic affairs in the college of engineering; and Mississippi State University as a department chair and dean of the Bagley College of Engineering. She had a distinguished career as a professor and center director prior to moving into administrative positions.
Rajala has consistently broken new ground for women in engineering and serves as a role model for young women. She is passionate about the diversity of thought and culture, especially as it relates to the college environment.
Rajala earned her bachelor's degree in electrical engineering from Michigan Technological University and master's and Ph.D. degrees from Rice University. She is a fellow of the American Association for the Advancement of Science, American Society for Engineering Education and the Institute of Electrical and Electronic Engineers.
Keynote Speaker
Dr. Steven K. Mickelson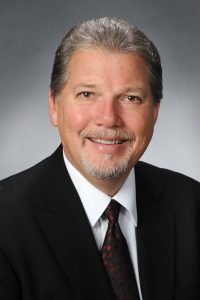 Steven K. Mickelson is a professor in the Department of Agricultural and Biosystems Engineering (ABE) at Iowa State University (ISU).  He grew up in northwest Iowa on a farm just north of Storm Lake, IA.  Since 2011 he has served as the Chair for ABE and is the inaugural recipient of the Charles R. and Jane F. Olsen Professorship in Engineering. The named professorship was made possible through the generosity of Charles and Jane Olsen of Leawood, KS to recognize an outstanding faculty member with research and teaching emphasis in the areas of sustainability, clean water, and the environment.  Dr. Mickelson's teaching expertise is in engineering computer graphic, engineering design,  engineering workplace competency development and his research focus areas includes evaluation of agricultural best practices for reducing surface water contamination and the scholarship of teaching and learning.
 Prior to becoming the Chair for ABE, he was the Director of the Center for Excellence and Teaching and the Co-director of Learning Communities at ISU for three years. He received his agricultural engineering degrees from Iowa State University in 1982, 1984, and 1991, respectively. Dr. Mickelson also has an honorary doctorates degree from Georgian Technical University in Tbilisi, Georgia.  In 2017, he received the ASABE Gilley Academic Leadership Award and the ISU Award for Departmental Leadership.
Opening Speaker
Dr. Sririam Sundararajan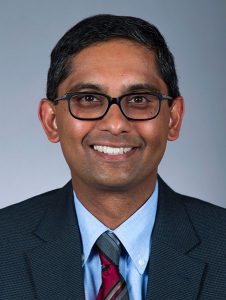 Dr. Sundararajan's research program builds upon a fundamental framework in tribology and mechanical behavior of materials to address engineering applications ranging from biomedical implants to nano composite thin films. Multidisciplinary approaches are emphasized through collaborations. Dr. Sundararajan's scientific contributions to date have resulted in 22 peer-reviewed journal articles (published and in press) including articles in high impact journals such as Applied Physics Letters, Acta Materialia, Langmuir and the Journal of Biomedical Materials Research. His research publications have been referenced over 150 times as measured by the Science Citation Index, He has given several invited lectures at Universities worldwide and at National scientific conferences and has also published two invited book chapters and more than 20 articles in conference proceedings. He has served as principal investigator or co-principal investigator in fifteen grants and contracts from federal, state and private sector sources. He was actively involved in the acquisition of a $1.6M atom probe microscope. Dr. Sundararajan is also a dedicated and innovative educator. At ISU, he has developed two new courses on surface engineering and scanning probe microscopy. He has also been instrumental in transforming the undergraduate Engineering Measurements course into one of the top rated classes in the department. He has motivated all his students to pursue life-long learning and to think 'outside the box', thus empowering them to excel in their careers. The majority of Dr. Sundararajan's graduate students have pursued careers in corporate research and development with technological leaders such as 3M, Caterpillar, Goodyear Tire and Rubber Company and John Deere. Sundararajan is a member of the American Society of Mechanical Engineers (ASME), the Materials Research Society (MRS) and the Materials Information Society (ASM). Dr. Sundararajan has successfully organized symposia on Nanotribology and Biotribology at the ASM International Surface Engineering Congress. He has co-chaired sessions on multifunctional materials at the ASME International Mechanical Engineering Congress and Exposition. He has also led a delegation of scientists from US Institutions and Research Laboratories to participate in a European Nanotribology Workshop. Dr. Sundararajan was a recipient of the Ohio State University Presidential Fellowship. At Iowa State, his contributions as a researcher and teacher have been recognized with the ISU Early Achievement in Teaching Award and a Young Engineering Research Faculty Award in 2007.
Session Presenters
Dr. LeQuetia Ancar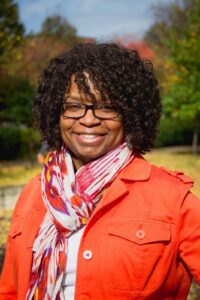 Dr. LeQuetia Ancar is from New Orleans, LA by way of Iowa City, IA. She has served in academic and student affairs for over 15 years in both the College of Agriculture and Life Sciences and the College of Engineering at Iowa State University.  As the Assistant Director of Student Services and the Multicultural Liaison Officer for the College of Engineering, she currently coordinates diversity, equity, and inclusion programs and services to aid in the success and retention of multicultural and female undergraduate engineering students.  With a focus on building today's leaders through community, connection, and collaboration she oversees the Leadership through Engineering Academic Diversity (LEAD) program which provides various academic, professional, and social-cultural development opportunities.  These include but are not limited to the LEAD Living and Learning Community, professional development seminars, mentoring and networking workshops, and academic advising and support.  Dr. Ancar earned her Ph.D. from the Department of Agricultural and Biosystems Engineering in Industrial and Agricultural Technology at Iowa State.  She has received numerous awards for her dedication and support of students and believes her professional purpose is to help all students reach their limitless potential.
Don Broshar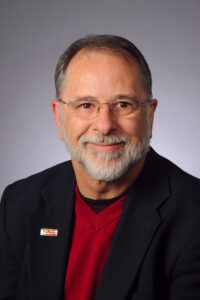 Don Broshar has worked in human and organization development for over 44 years, 35 of those
with ISU Extension and Outreach. He has served as a youth program coordinator, a youth and
family counselor, a County Extension Director, an Organizational Development Specialist, a
Youth Development Specialist, a Community Development Specialist, and as Director of
Extension and Outreach Human Resources. Don is currently working for Iowa State University
as a Human Resource Consultant in leadership and supervision development. He has trained
employees, staff, and faculty on topics ranging from communications to stress management to
personal leadership and management skills to conflict management to coping with change to
youth development.
Dr. Paul Castleberry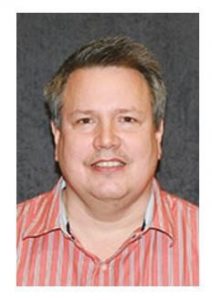 Dr. Paul S. Castleberry holds a B.S. and M.S. in Atmospheric Sciences and a Ph.D. in Agricultural Climatology. He is currently the Classification Officer for the College of Engineering at Iowa State University and his responsibilities include but not limited to course availability projections, orientation, learning communities and articulation records and processes. Paul also teaches meteorology and biogeochemical processes for Simpson College and DMACC. In a previous career, Paul managed a highly successful and profitable restaurant business. With these diverse backgrounds, he has managed to accumulate a portfolio of knowledge and practices related to leadership in the everyday world and enjoys sharing what he has learned over the years.
Holly Dunlay-Lott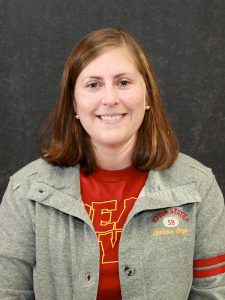 Holly Dunlay-Lott has worked as the Associate Classification Officer and Honors Liaison in The College of Engineering at Iowa State University since September 2013. Holly's role in the college includes enforcing and communicating college and university policies, advising Honors students, co-advising the student organization Emerging Leaders in Engineering and recently co-leading a group of students to Australia. Prior to working at ISU, Holly worked at DMACC and in finance. Holly earned her B.S. in Finance and International Business as well as her M.Ed. in Higher Education from Iowa State University.  Holly is originally from Waterloo but now calls Ames home.  In her free time, she enjoys traveling, attending musicals/plays and cheering on ISU athletics.
Katherine Friesen
Katherine is a leadership studies instructor for the College of Engineering at Iowa State University. She teaches in partnership with the Leadership Studies Program, which offers a certificate and minor. In addition to teaching, Katherine is a co-adviser for Emerging Leaders in Engineering and the Engineering Leaders of Tomorrow conference. She conducts leadership development workshops for many groups, including engineering student organizations. She has presented at the Iowa State Leadership Experience, Cardinal Leadership Scholars Recognition Program, and Spaceflight Operations. When not being passionate about leadership, Katherine likes to hear about the impact her students are having on the world, watch sports and Netflix, travel, and eat gluten and dairy free foods.
Rob Hanson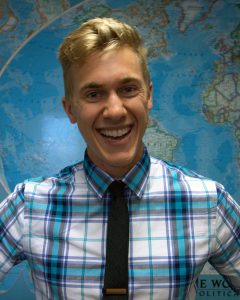 Rob Hanson graduated from Iowa State in Mechanical Engineering and Spanish in 2014. He has been a tour guide for TEAM, a Cyclone Aide, president of the Society of International Engineers, and a Community Advisor in Friley Hall. Rob recently returned to campus to pursue a graduate degree in Energy Systems Engineering. In the two years between degrees, he was a design engineer and sales engineer in the Audio Visual field and was lucky enough to travel to three other continents for work. In his spare time, he enjoys juggling and racing in triathlons.
Abby Holscher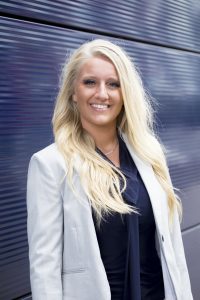 Abbey Holscher is currently a sophomore at Iowa State University studying Mechanical Engineering. Here at ISU,  She is a member of the WISE organization and a member of the Society of Women Engineers. She is also an active member of the Delta Delta Delta sorority and contributed to raising almost $60,000 for children's medical research. She is from the Twin Cities and was an intern at Medtronic in Plymouth, MN this past summer. During her internship, she worked on the mechanical characterization of their Type 2 Diabetes therapy device.
Dr. Joel Johnson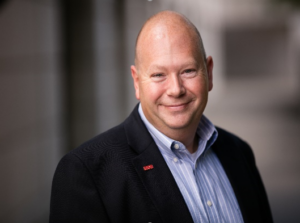 Dr. Johnson's formal education includes an Associate Arts degree from South Eastern Community College in Burlington, Iowa; a Bachelor of Science degree in History and Secondary Education and a Master's of Science degree in College Student Personnel from Western Illinois University; Macomb, Illinois.  Dr. Johnson completed a Ph.D. in Educational Leadership and Policy Studies at Iowa State University, with an emphasis on Community College Leadership in 2013. Research interests include understanding factors that influence student vocational decisions in science, technology, engineering, and mathematics (STEM) fields for both community college and college/university settings.  Additional research interests include factors influencing student success and retention for first and second-year students; and student leadership/professional competency development.
Professional work experience includes 21 years working with student success and retention initiatives.  This includes the past 9 years as the Director of Engineering Student Services at Iowa State University. In this role, he provides oversight for the college's undergraduate and graduate recruitment efforts and student services/retention programs.  In addition, Dr. Johnson serves as an advisor for several student organizations within the engineering college, supervises the Advanced Manufacturing Systems Lab, and instructs a course within the college's Leadership Certificate/Minor.  Finally, Dr. Johnson maintains a term graduate faculty appointment within the School of Education at ISU, serving on Ph.D. Program of Studies committees for multiple students within the College of Education.
Brian Larson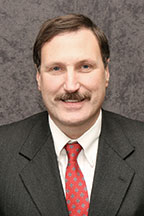 Brian Larson is the Director of Engineering Career Services.  He is an alum of the College of Engineering and has over 30 years of management, engineering, research and teaching experience.  Prior to his current position, he was a principal investigator at ISU's Center for Nondestructive Evaluation.  He started his engineering career at McDonnell Douglas Aircraft Company where he spent nearly ten years in various technical and leadership positions.
Isaiah McGee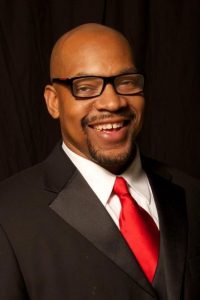 Isaiah McGee serves as Equal Opportunity Specialist for Iowa State University. His responsibilities include investigating claims of discrimination and harassment, facilitating discussions and mediations centering on discrimination or harassment, and providing training to faculty, staff, and students. Isaiah is also a Ph.D. student in Educational Leadership, Organization, and Policy Studies. His research interests are focused on the impact and praxis of cultural proficiency and responsiveness training in schools. Isaiah previously worked as the Equity Coordinator and Human Resource Specialist for diversity at Des Moines Public Schools, the Iowa Department of Education as a policy and equity consultant, and a former teacher.
Anthony Moore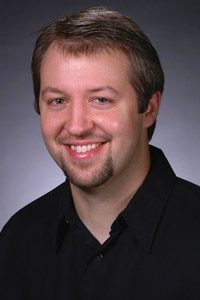 Anthony Moore is an Academic Adviser for graduate and undergraduate students in the Department of Electrical and Computer Engineering (ECpE) at Iowa State University. His current research interests center around meta cognitive approaches in teaching engineering concepts, and creating/sustaining inquiry-based classrooms, and helping students with mental disorders. Anthony currently coordinates Electrical Engineering undergraduate learning communities and the ECpE graduate learning community.
Anthony has 20 years of experience in education at a variety institutions including Mount Mercy College (Cedar Rapids, IA), Oakland Elementary School (Oakland, OR), Umpqua Community College (Roseburg, OR), and Iowa State University (Ames, IA). He grew up in Cedar Falls, IA where he attended the University of Northern Iowa studying History, French, and Elementary Education. Anthony earned his M.Ed. in Higher Education at Iowa State with an emphasis in Leadership and Learning and Counseling Psychology. He is active in the department, college, and university organizations associated with graduate and undergraduate education, program accreditation, and learning communities. Anthony has been recognized with numerous awards for his service to students and others. His leadership philosophy is simple – care about people.
Tina Prouty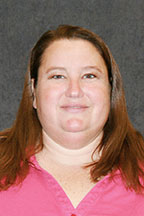 Tina Prouty has worked at Iowa State since 2009 and is currently an academic advisor in Electrical and Computer Engineering and the advisor of the student org Freshmen Leaders in Engineering (FLiE).  Prior to becoming an advisor, she worked in engineering student services as the Scholarship Coordinator. Tina has also held managerial roles at law firms in Chicago and Washington DC. Tina earned her B.S. in Exercise and Sports Science from Iowa State and will be graduating with an M.Ed. in Higher Education from Iowa State in December.  In her free time, she enjoys golfing, attending musicals/plays, knitting and crocheting, cooking and watching football.
Nora Ryan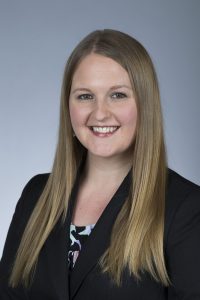 Nora Ryan serves as the Inclusion Services Coordinator within the Office of Equal Opportunity. Her responsibilities include assuring compliance with various Federal and state laws and regulations pertaining to people with disabilities. She also coordinates religious accommodation requests and serves as the lead person in charge of the operations and dissemination of the Campus Climate Response Team. Prior to her career at ISU, Nora worked for the Executive Office of the President while pursuing her Ph.D. at GWU in Washington, D.C. Her research focused on the racial and ethnic classifications utilized by the Federal government. Nora is an ISU alumna.
Dr. Brent Shanks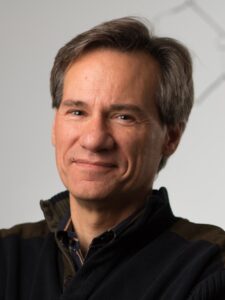 Dr. Brent Shanks is an Anson Marston Distinguished Professor in Engineering and the Mike and Jean Steffenson Chair of Chemical and Biological Engineering at Iowa State University.  He established and serves as Director of the NSF Engineering Research Center for Biorenewable Chemicals (CBiRC).  He received his Ph.D. degree in Chemical Engineering from the California Institute of Technology in 1988.  From 1988 to 1999 he worked as a Research Engineer and Department Manager in the Catalyst Department at Shell Chemical Company in Houston, Texas.  He joined the faculty at Iowa State University in 1999.
Dr. Julie Snyder-Yuly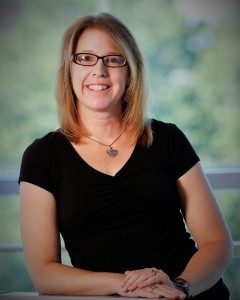 Dr. Julie Snyder-Yuly holds a B.S. in psychology, an M.S. in interdisciplinary graduate studies, and a Ph.D. in communication. She is currently a faculty member in the Leadership Studies Program at Iowa State University where she teaches Leadership Styles and Strategies in a Diverse Society, Leading with Purpose, Women and Leadership, Professional Communication, and coordinates the Dean's Leadership Seminar. She also teaches public speaking, interpersonal communication, and business communication. Outside of her academic work, she enjoys riding scooters, working with animal rescue, doing stained glass work, and participating in a number of outdoor activities.
Todd Sondag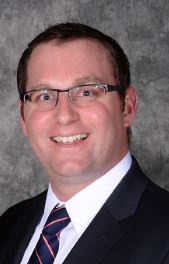 Todd Sondag is a native of Harlan, IA and currently resides in Minneapolis, MN. This small-
town Iowa boy is a 2004 graduate of Mechanical Engineering at IA State University. His career
has taken him all over the US and allowed him to continue his pursuit of passion…networking!
He has worked for organizations such as Caterpillar, Inc., Cargill, Peterbilt Motors, a small
manufacturing business, and a privately owned company. Todd's presentation will prepare you
for interviews, get you excited about networking, and prepare you for the career fair and the
bright future you all have ahead of you!
Jacklin Stonewall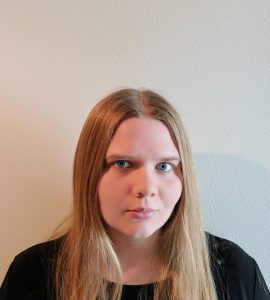 Jacklin Stonewall is a Ph.D. student in the Departments of Industrial and Manufacturing Systems Engineering and Human Computer Interaction at Iowa State University. Jacklin obtained her B.S. and M.S. from Iowa State University in Aerospace Engineering and Industrial Engineering, respectively. Her M.S. thesis focused on the interaction of perceived gender, professionalism, and user experience in website design. She is advised by Dr. Michael Dorneich and her research interests include gender HCI, decision support systems, sustainability, and the creation of equitable cities and classrooms. Jacklin received the Iowa State University Research Excellence Award in 2016.