Preparing for Your Next Adventure: Transitioning to and Being Successful in the Workplace
Transitioning from being a college student to working at an internship, co-op, or post-graduation position is a big step! The following tips will make the transition easier and also help you be successful throughout your career.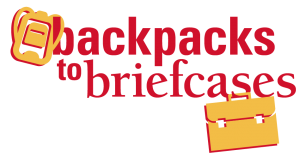 Finances: You may not receive a paycheck for several weeks or maybe even a month and you will likely have some up-front expenses. Having a plan to manage your finances is always a good idea, but it is particularly important to plan for this start-up period. This includes managing your new income, paying back loans, and monitoring monthly expenses. The Financial Counseling Clinic at Iowa State is a very helpful resource: http://www.hdfs.hs.iastate.edu/financial-counseling-clinic/
Develop a Professional Network: Networking was very important in the job search process and will continue to be important throughout your career. In order to get work done well and efficiently, you must know who to go to for information and support. Keep a list of contacts and get to know the new people around you.
Build Trust with Management and Colleagues: When you first begin your career, you will likely be trusted with fairly minor tasks to see how you do. As you complete projects, your management and colleagues will start to trust you with bigger projects and more responsibility. It is important to follow through on projects and complete them on schedule. Listen and be very willing to consider the ideas and approaches of others. Be honest about your limitations and ask for help when you need it. It is also important to demonstrate that you can be trusted to treat people fairly and with respect. Never talk about anyone behind their back or engage in office politics; eventually the information will leak out and come back to hurt you.
Seek Out a Mentor: It is very helpful to find someone within your new company who "knows the ropes" to guide you and give you advice. Some companies have programs in place to match new employees with mentors, but this is not always the case. When you must seek out a mentor, look for someone that knows the business and the type of work you are doing, and has a helpful disposition. Make friends with them and try to provide some support to them in return for the investment they are making in you.
Keep Good Notes or a Journal: You will receive a lot of new information and it will be hard to remember everything. Don't try to rely on your memory. Many of your colleagues will be very happy to tell you how to do something once or twice, but beyond that you may become a bother. Write things down to refer to later. Maybe even develop guides or procedures that will help others on your team.
Explore and Research Your Company and Industry: In addition to strengthening competencies in your area of expertise, develop a broad knowledge of all that goes on in your company and industry. This will be helpful in networking and engaging with customers, and indicates to management that you have the breadth of knowledge needed to work on interdisciplinary teams.
Be Appreciative: Say and write "Thank You" often. Be respectful and kind to everyone.