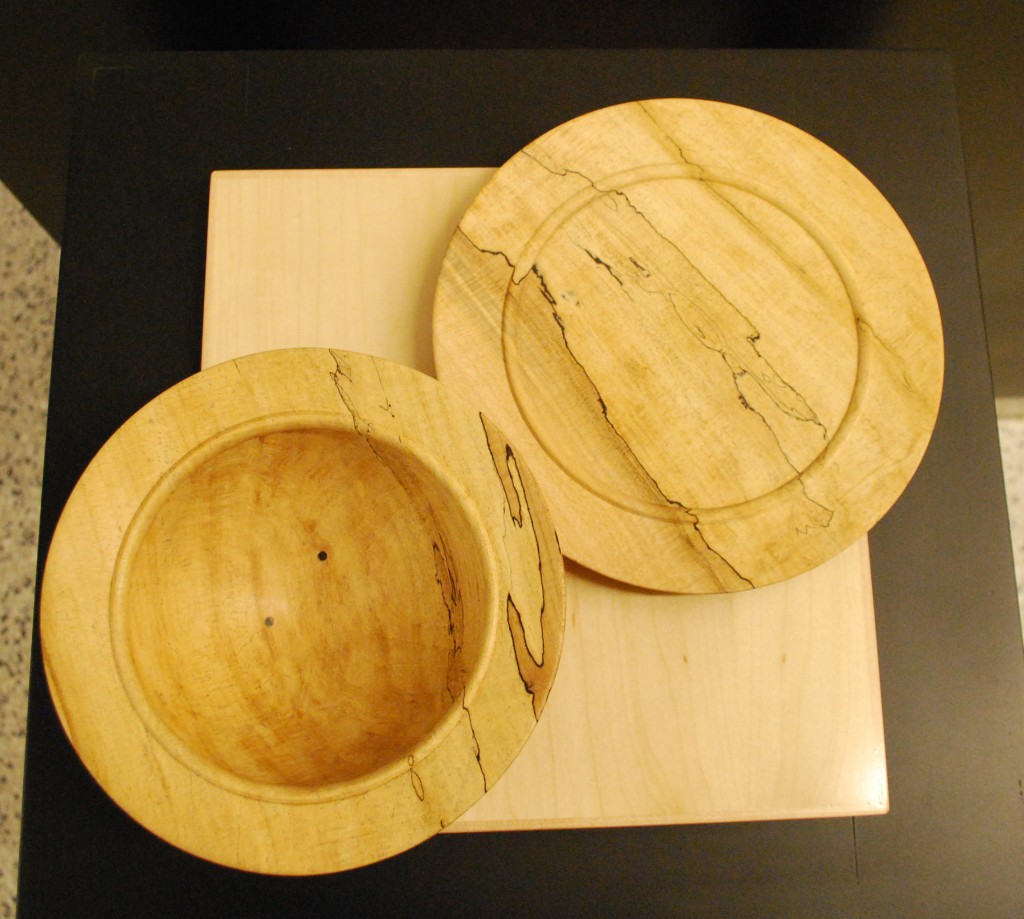 Peter Kasper
Bowl #4 & Plate #2
The hard maple for this series came from a fallen tree in the front yard of my home in rural Tiffin, IA.   The log was rotten and in terrible shape.  Years of losing limbs  in  fierce Iowan wind and ice storms left the tree ravaged and destined for the firewood pile.
Unlike traditional woodworking, "turning" does not require that the stock be milled, removing unnecessary and wasteful steps from lumber production process.  Blanks need not be dried which allows the use of "wet" wood.  These characteristics allow the turner to use pieces deemed too small or irregular for traditional furniture making.
As the wood started the rotting process, it 'spalted'.  Spalting creates aesthetically pleasing pronounced black lines that run through the wood.  Although the spalting was aesthetically pleasing, it became structurally unsound for frame and carcass construction typical of furniture making.
Commercial loggers often ship lumber hundreds, if not thousands, of miles to be processed and then the rough lumber is shipped again to be processed into furniture.  Often furniture is delivered a world away from where it originates.  The blanks for these bowls came from less than 100 yards from my studio.
The bowls in this series take advantage of a material often over looked.  Turning  uses pieces of wood deemed "unsuitable"   to make beautiful objects.  This series exemplifies the true sustainability of the medium.